The Good, The Bad and The Ugly of WH Smiths
Sometimes if you want to pick the right stock for your portfolio, then you need to study successful companies that deliver to shareholders. One company that has delivered is WH Smiths. Now, we need to dissect the key drivers that drove WH Smiths share price to record highs.
N.B.: This post isn't recommending WH Smiths shares, but it is an education.
How did WH Smiths defy the odds
WH Smiths is one of the oldest businesses in the UK (Founded in the 18th Century). Having survived the financial crisis, it makes hay and grew from strength to strength.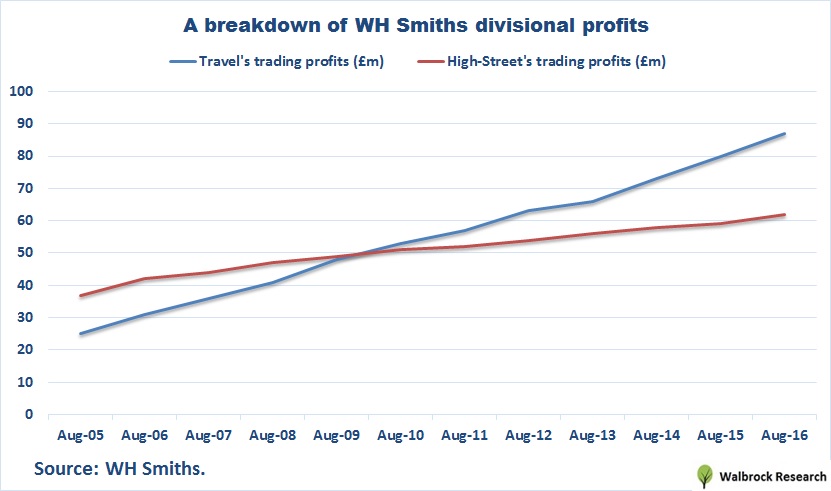 Trading profits from both divisions grew by £87m in eleven years. One huge factor is due to winding down its high-street division (or, so we believed).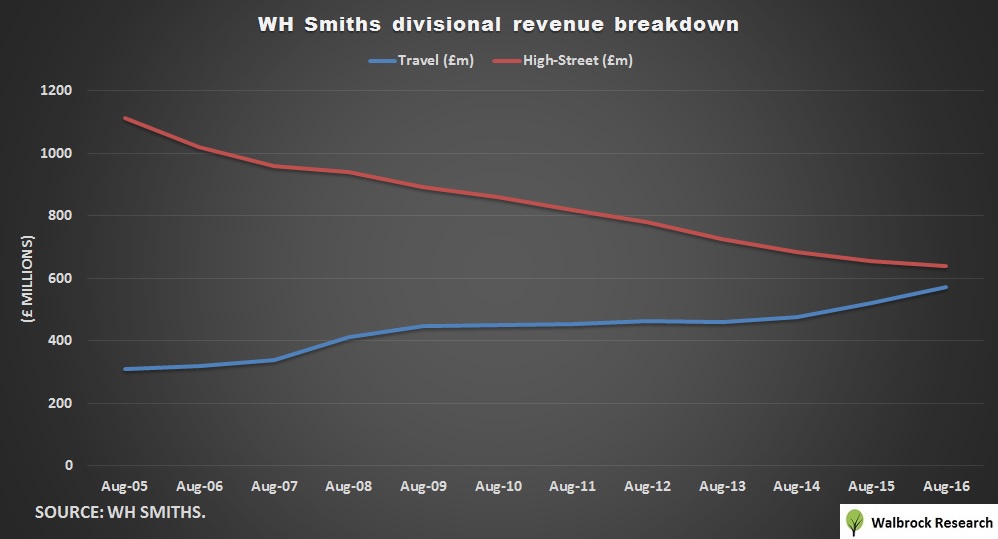 WH Smiths has drastically cut down their high-street division as sales collapsed from £1,112m to £639m, a near 50% drop.
Lesson: - When you see declining revenue, don't assume the business is bad. Always look at their gross and operating margins.
Their travel division has doubled in sales, with profits more than tripling. This is because more people are travelling via rails and planes.
The rebirth of British Rail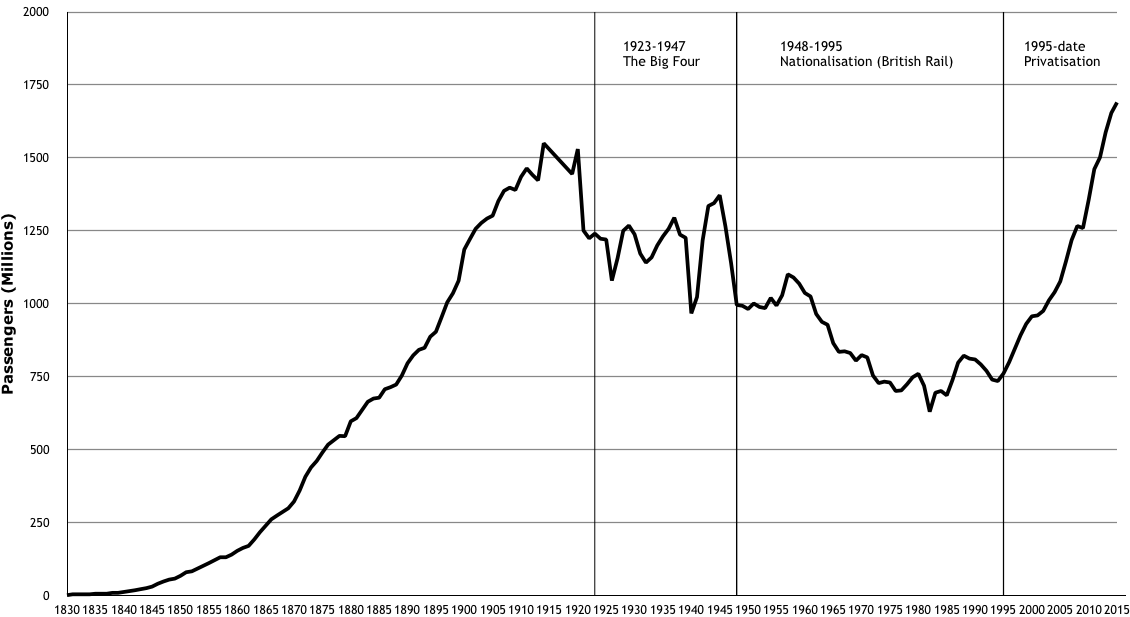 The growth of air travel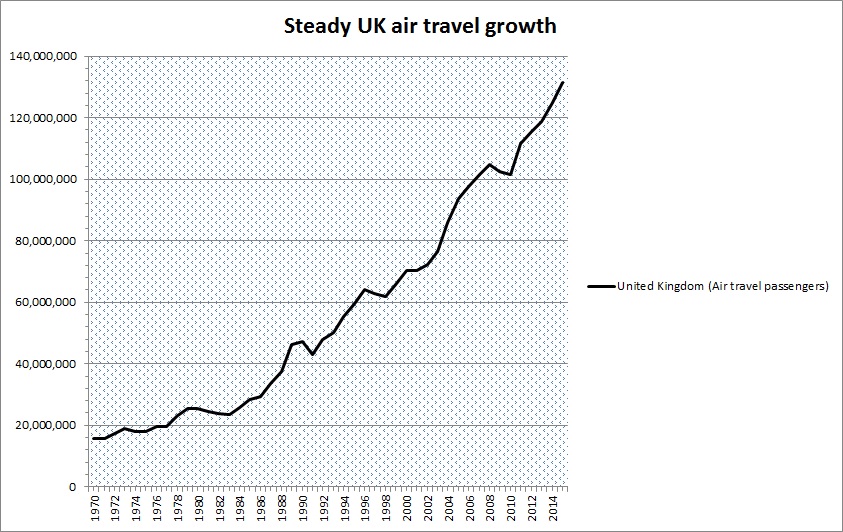 Okay, we know the basics on how WH Smiths have turned around their business. Now, we turn our attention to the details of their financials and operations.
WH Smiths Good Points
Increasing Profitability
One key attribute behind WH Smiths increasing operating margins have been their ability to reduce external costs. Increasing Gross Margins has helped Smiths to improve operating margins by 3-fold. That's despite rising rental expenses and staff costs.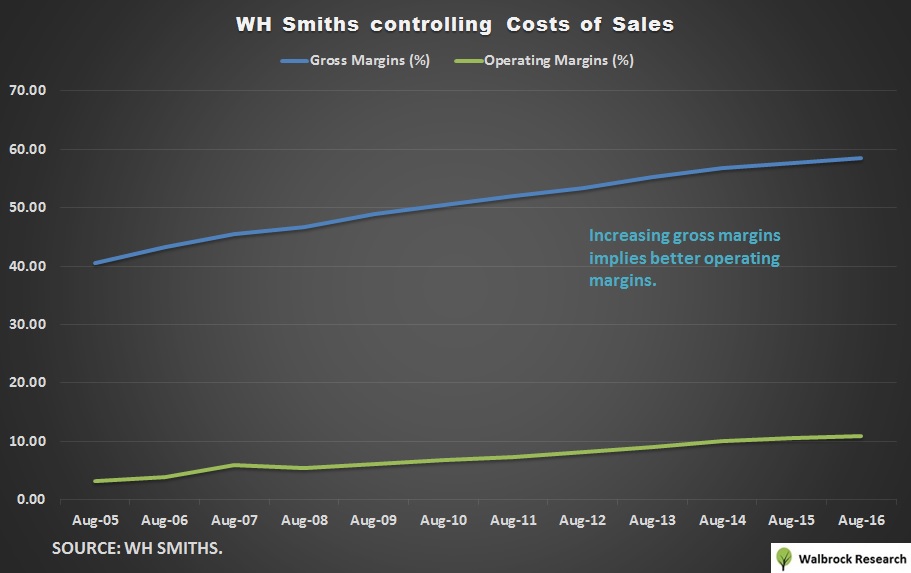 Able to pay higher wages
Talking about staff costs, you would think the National Living Wage would pose a threat by increasing their operational expenses. So far, Smiths was able to raise average wages from £10,600 to £14,700. You might think this is still low for annual pay, but, you have to take into account the part-timers, under 21s, etc. Those working part-time could be earning £7k per annum (I'm guessing here). Meanwhile, you have store managers and high ranking staff members who are paid higher salaries, which helped to lift the average cost per employee.
One helpful factor is…

Unlock the rest of this Article in 15 seconds
Already have an account?
Login here