The Mexico Fund: Emerging Market Stability and Growth For Long-Term Investors

The Mexico Fund: Emerging Market Stability and Growth For Long-Term Investors
Since the summer trading period ended, volatility in the stock market has been on the rise.  Global trade wars and hawkish interest rate policy from the Federal Reserve has weighed on sentiment.  This has produced significant declines in the S&P 500, Dow Jones Industrial Average, and Nasdaq Composite Index.  For investors, this creates added incentive to look at emerging markets as a source of growth in the quarters ahead.  
Opportunities in these types of environments can often be found when isolating well-positioned assets in economics which are shielded from the turmoil in the broader financial market.  One name which has risen to prominence as a market leader is the Mexico Fund (NYSE:MXF), which is currently trading at attractive valuations relative to its historical averages. The Mexico Fund seeks long-term capital appreciation through investment in securities, primarily equity, listed in Mexico.  On a YTD basis, the Mexico Fund has outperformed its asset category while raising its quarterly distributions for shareholders.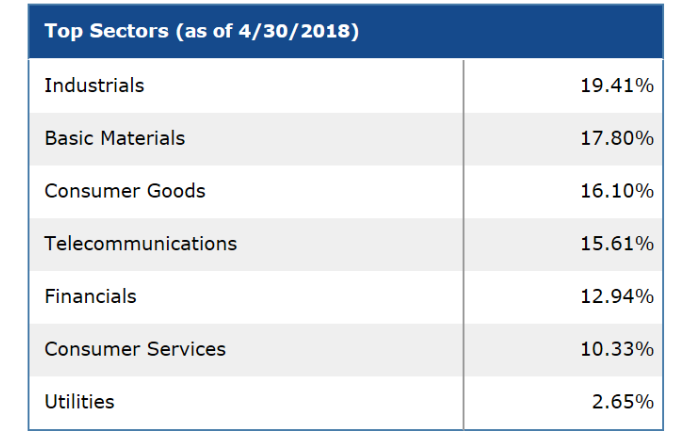 The Mexico Fund is a highly-diversified instrument with assets allocated across seven important industry sectors.  Industrials make up the majority of the fund (at 19.41%), while Basic Materials (17.80%), Consumer Goods (16.10%), Telecommunications (15.61%), Financials (12.94%), Consumer Services (10.33%), and Utilities (2.65%) comprise the remainder.  This impressive level of asset diversification helps investors protect against potential market declines in any individual industry.
The fund's individual stock holdings are well-positioned to drive growth in ways that are largely unmatched in most developed market assets.   Telecommunications company America Movil SAB de CV (OTCMKTS:AMXVF) represents its largest holding (at 12.76% of the fund). Wal-mart de Mexico SAB de CV (OTCMKTS:WMMVF) is the fund's second-largest holding (at 7.79%), and multinational beverage and retail company Fomento Economico Mexicano SAB de CV (OTCMKTS:FMXUF) is the fund's third largest holding (at 7.52%).  
Banking and financial services holding company Grupo Financiero Banorte SAB de CV (OTCMKTS:GBOOF) takes the fourth position in the fund (at 6.52%), and Grupo Mexico S.A. de C.V. (OTCMKTS: GMBXF) takes the fifth position in the fund (at 6.10%). This diverse group of stocks acts in combination to help create a strong portfolio outlook for long-term investors.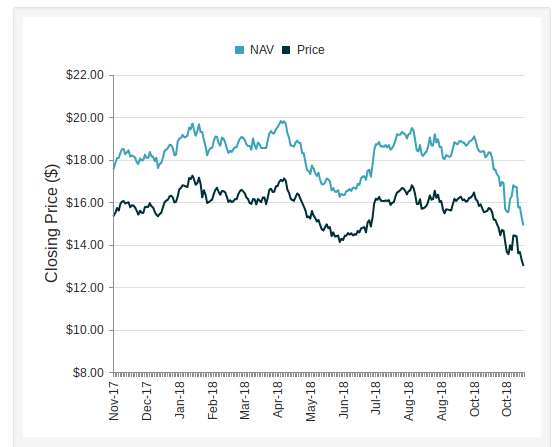 Unlock this Article with a 14 day free trial
Already have an account?
Login here