The Next Catastrophic Crunch Will Be Oil: Set to hit the USA just like In 2008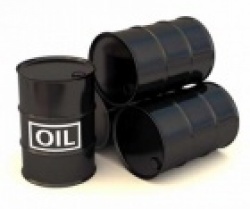 Everyone was waiting with baited breath for the news about QE-3. But perhaps the number to watch was Q-3 nominal GDP, coming soon!! The important message Ben Bernanke had in Jackson Hole was that the Federal Reserve cannot, on its own, create economic growth in America (or jobs), simply by making it more or less attractive for banks to lend; and thus for Americans and foreigners to borrow. Or by printing money to buy over-priced toxic assets so the ATMs still work, or to help the Treasury improve the structure of their debt, by buying long bonds real cheap from Bill Gross…Hey Bill, that was a patriotic thing to do!
But Mr. Helicopter wasn't very specific about whose job that was, although one would have thought that in a free-market democracy that would be the job of either the "free-market", or the elected representatives, or a combination of both? Either way, both of those have been conspicuously MIA (Missing-in-Action) for quite some time, like since the time Gerald Ford was in charge; Alan Greenspan correctly characterized him as the only "decent and sane" American President he had any dealings with; "the man who vetoed everything stupid that Congress put out" (I paraphrase).   
Meanwhile America mutates into a quasi-fascist state where the population must serve at the pleasures of a small minority of super-rich. Who enjoy the luxuries of the protection of their wealth that is provided by the Law (particularly the one about three-strikes-and you are out), plus the huge investment in military power. Make no mistake; America spends half of what the whole world spends on defense to keep the wealth of 1% of the population "safe", not to keep ordinary Americans, the ones who serve the rich…"safe" (guess who's side I'm on).
Meanwhile in Belgium there was a conference to discuss whether or not the gyrations in the price of oil over the past few years were due to (a) speculation or (b) something else. 
There are three schools of thought:
1: There is a (fairly recent) idea that when the amount of money the world pays for oil (in nominal dollars) gets above 3.3% of world GDP (also in nominal dollars), the extra input cost slows world GDP, but when it is less than that, it has no effect; i.e. high oil prices slow GDP growth but low prices don't particularly speed it up. …

Unlock this article instantly by logging into your account
Don't have an account? Register for free and we'll get out your way
Disclaimer:
As per our Terms of Use, Stockopedia is a financial news & data site, discussion forum and content aggregator. Our site should be used for educational & informational purposes only. We do not provide investment advice, recommendations or views as to whether an investment or strategy is suited to the investment needs of a specific individual. You should make your own decisions and seek independent professional advice before doing so. The author may own shares in any companies discussed, all opinions are his/her own & are general/impersonal. Remember: Shares can go down as well as up. Past performance is not a guide to future performance & investors may not get back the amount invested.
---
---