The Nov 2010 Absolute Return Letter - Four Rather Sick Patients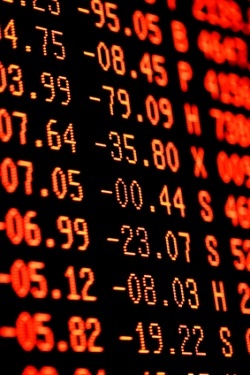 "If I were BoJ, I would set a trap for all the currency speculators in the world. I would intervene in the currency market, appearing unsuccessfully, to lure speculators to commit more and more funds. I would get into a spit fight with the US Treasury and appear scared from time to time, egging the speculators on. I would quietly sell ¥10 trillion per day, not completely offsetting the speculative inflow and allowing dollar-yen to drop slowly with rising trading volume. I would play the game for two months and let dollar yen drop to low 60s until ¥500 trillion of speculative funds are sunk at an average price of 75.
I would then announce unlimited supply of yen at 120. The speculators would suffer losses of ¥ 312 trillion instantaneously. They have to unwind their positions to stop losses. Just in case that they don't unwind, I would announce the price would be raised to 130 one month later.
I would use half of the profit to retire 16% of the national debt and donate the other half to Melinda and Bill Gates Foundation for helping Africa. I would refloat the currency, after all the speculative positions have been closed, and impose 0.1% Tobin tax on yen currency trading to stop future speculation."
Andy Xie, 12th October, 2010, in China Finance
Currencies on the agenda
 Earlier in the year I had the pleasure of having lunch with hedge fund manager John Paulson. When asked what he anticipated to be the main driver of investment returns over the next few years, he responded without hesitation: "Currencies". I thought long and hard about that answer and haven't been able to get the discussion out of my head since.
John Paulson's logic is simple. The world is in the unprecedented situation of all four major trading currencies (EUR, GBP, JPY and USD) facing their unique set of challenges. But not all four can fall at the same time. Currencies are unique in the sense that they are relative as opposed to absolute trading objects. You don't just buy dollars. You buy dollars against some other currency which is why they can't all fall at the same time.
The world has already caught on to this, with the financial media falling over themselves in recent weeks, competing to present the goriest story about how…

Unlock this article instantly by logging into your account
Don't have an account? Register for free and we'll get out your way
Disclaimer:
This material has been prepared by Absolute Return Partners LLP ("ARP"). ARP is authorised and regulated by the Financial Services Authority. It is provided for information purposes, is intended for your use only and does not constitute an invitation or offer to subscribe for or purchase any of the products or services mentioned. The information provided is not intended to provide a sufficient basis on which to make an investment decision. Information and opinions presented in this material have been obtained or derived from sources believed by ARP to be reliable, but ARP makes no representation as to their accuracy or completeness. ARP accepts no liability for any loss arising from the use of this material. The results referred to in this document are not a guide to the future performance of ARP. The value of investments can go down as well as up and the implementation of the approach described does not guarantee positive performance. Any reference to potential asset allocation and potential returns do not represent and should not be interpreted as projections.
---
---