The Revolution Bar Group - What Now? Be Fearful or Brave?
Share Price 110.5      (1.3% down today)

Bid/Offer 110p - 111p
Market Cap £56.6 million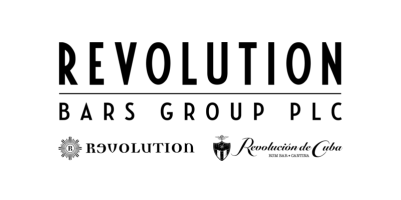 Share Price Performance
The share price hit a new low during trading hours.  Many investors just could not take the pain anymore and stop losses are being triggered around the 110p mark.  A sensible course of action perhaps as the future like for like sales growth is now being seriously questioned.

Numis Broker Report
I have not read or do I have access to the recent Numis broker's report. The mere mention of a 10:1 profitability gearing to the downside due to 1% loss in sales revenue will send shivers down investors' backs.  Is it just too pessimistic in linking 1% drop in LFL sales to 10% drop in profits?  Was this true in reverse when LFL sales were increasing?
I suspect the first 5% LFL sales drop if and when it does happen could be addressed relatively easily by internal cost control measures with little effect on overall profitability. This would require having (i)less staff on duty with reduced drink menu options, (ii) the prospect of better food offerings, and (iii) some marginal price increases in their bar prices to the affluent clientele. 
Previous Missteps
I am mindful that finally having sold my Fairpoint plc (FRP) at a recent low point, that purchasing plunging shares at knock down prices is a dangerous game to play.  Investors like myself hung onto the lack of news at Fairport plc as being mildly positive when others who were better informed were more fully aware that trouble lay ahead many months previously.  Historic printed profit forecasts were taken at face value. However, it was the falling share price chart told the truth.
The investment potential rewards should always be a multiple of the potential losses. There may not quite be enough reward here yet in Revolution Bar Group.  There is a further 50% near-term potential loss in the share price, particularly if LFL sales fall and likely to continue to slide. The upside initially can only be based on maintained profitability with an adapting business model. This could help bring us back above the 150p level.
While I rarely overpay for an expensive share on a high p/e, I have been known to buy apparent cheap shares on low…

Unlock the rest of this Article in 15 seconds
Already have an account?
Login here