The Shale Oil Revolution: Who could win In North America and Argentina?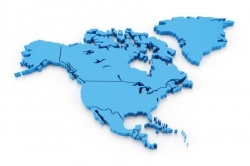 The oil market is nervous. As we have highlighted over here, Chinese demand remains the main concern. China's oil imports fell to an eight-month low in June, 5.7% lower than the month before and down by 11.5% year on year. The figures add to concerns that the Chinese government will slow growth with a sharp tightening of monetary policy, in response to consumer price inflation running at 6.4 per cent last month despite five interest rate rises since October. Meanwhile, Saudi Arabia has increased production to a record 9.6mbpd, an increase of 800kbpd from January, and Iraq reached record output of 2.75mbpd, almost back to pre-war levels. As of June, IEA inventories remain above the 2006-2010 average. However, I still receive doomsday messages about supply. And I say, don't worry, supply is adequate. Now the Shale Oil revolution is upon us. Remember what shale gas did to natural gas prices? Down 54% from the peak. Imagine what shale oil can do. Peak-Oil defenders, gas lobbies and environmental groups all said shale gas was not economical below $8/mmcfe, they said that it was a "bluff" and that the decline rates would make the "fad" disappear as soon as natural gas reached $6/mmcfe. It reached $2.5/mmcfe (now at $4.5) and the rig count is at all-time highs (890), companies continue to make good returns (18% IRR) despite pressure pumping and service costs rising, the environmental concerns are being addressed swiftly and adequately and decline rates have proven to be significantly less aggressive. The NY Times battle against shale gas, driven by half-truths and questionable analysis, is lost. No one denies the massive resource base, even in Europe and China, and the opportunity to supply cheap, abundant energy. 
Well, shale oil could generate a similar transformation impact for the oil market.

Last Thursday we met in London with twenty North American oil companies and a representative of the Energy Information Administration (EIA). We only talked about one issue: the revolution of Shale Oil, which could be a transformational force in the oil market. The United States has over 24 billion barrels of recoverable oil in shale and Argentina over 200 million barrels of recoverable shale oil. Abundant oil supply delivered thanks to hydraulic fracking, a tried, tested and proven extraction technology. Companies like Anadarko, Oasis and Marathon are already developing shale oil fast. Repsol could benefit from this revolution in…

Unlock this article instantly by logging into your account
Don't have an account? Register for free and we'll get out your way
Disclaimer:
Daniel Lacalle's views expressed in this blog are personal and should not be taken as buy or sell recommendations.
---
---