The Sharman Inquiry: Going Concern and Liquidity Risks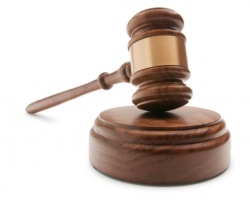 On 8 March 2011, the FRC (Financial Reporting Council) announced the launch of an Inquiry led by Lord Sharman to identify lessons for companies and auditors addressing going concern and liquidity risks. On 11 May 2011, the Panel of Inquiry published a Call for Evidence requesting written submissions by 30 June 2011. Now, this may appear to be a rather dry topic but it ought to be of supreme concern to all investors.
The biggest concern, when making an investment, is whether there is much likelihood of the company you're investing in going bust. Anything that offers greater clarity on risk factors affecting a business is to be welcomed - as long as it doesn't simply lead to more meaningless verbiage in company reports. In my personal experience there have been cases where matters that have not been properly disclosed to shareholders or potential investors arise and may have a terminal (or near terminal) effect on a business. This calls into question the effectiveness of the current audit system - and of current penalties for deliberate misleading of investors.
You can make a difference by providing ShareSoc with evidence of specific examples of where the current system has failed to uncover risks that ought to have been apparent to managers and investors. I doubt that generalities or non-specific complaining will have much impact.
ShareSoc intends to submit evidence to the inquiry on behalf of its members. I feel that a submission by an organisation representing a substantial number of investors will carry more weight than submissions by individuals. If you are not already a member, you can join as an associate for free (though donations would be appreciated!). Once a member, you can provide your evidence to us through our member network, by e-mail or by non-electronic means.
We need your input (by 15th June, giving us time to collate, formalise and submit it) - all help appreciated!
Mark

Unlock this article instantly by logging into your account
Don't have an account? Register for free and we'll get out your way
Disclaimer:
The author may hold shares in this company, all opinions are his own and you should check any statements that appear factual and not rely on them before making an investment decision. The author is NOT a qualified analyst nor authorised to give investment advice. Whilst the author is a director of ShareSoc, all views expressed are entirely his own and not necessarily those of ShareSoc.
---
---