The truth about share tips: can you really make a profit from stock market pundits?
Whether you're new to the stock market or a seasoned professional, one of the biggest challenges in investing is finding profitable ideas.
For decades, journalists from national newspapers and investor magazines have offered tips about what you should buy. While these pundits might sound like experts, a look at their track records suggests that many of them should come with a wealth warning.
The takeaway for those in a hurry: research by Stockopedia has found that the annual share tips from a selection of the most popular UK newspapers and specialist investor magazines tend to be inconsistent, and underperform the market (the FTSE All-Share).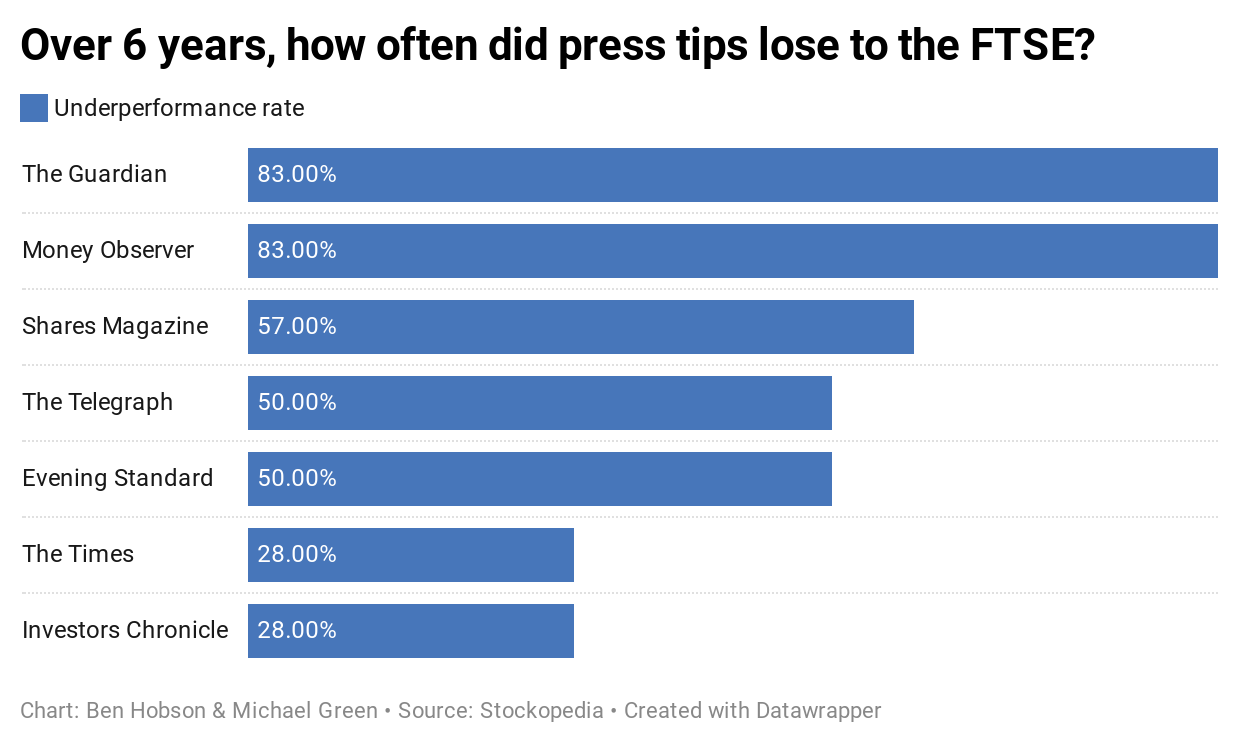 ---
Why do people use stock tips?
It's worth reminding ourselves why people use tips. Today's world is frenetic; there's a lot of information out there (especially online) that can and will influence your investment decisions.
With shares offering returns that aren't on offer in other asset classes, more people are trying their luck in the stock market. At the same time, online trading tools have become simpler and cheaper - with some trading platforms removing fees entirely.
With many sources providing news and opinion about what to buy, it's tempting to shut down the feeling of being overwhelmed and reach for the 'easy button' by listening to investment tips.

Our question is simply this: does it work? Is this is really the cornerstone of a solid, profitable investment strategy that you can live with for a lifetime?

A brief history of the stock tipping
Three hundred years ago, Jonathan's Coffee House was a bustling centre of trade in the heart of the City of London. It was the birthplace of what is now the London Stock Exchange.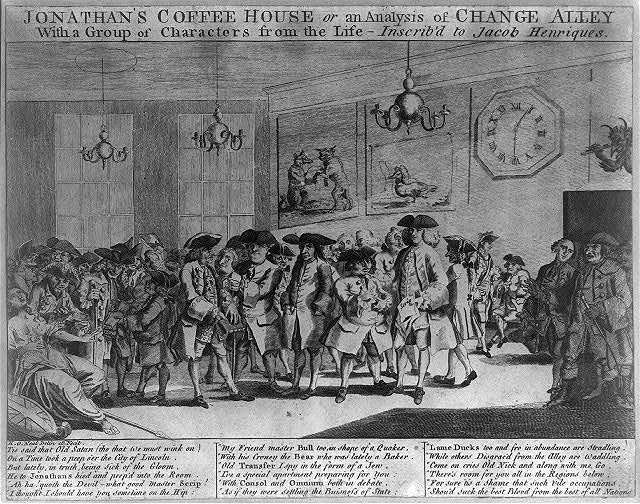 Back then, brokers and investors would meet to trade ideas and investments. And it was here, in the early 1700s, that one of the first and most dramatic booms and busts took place: the South Sea Bubble.
A deal between the British government and the South Sea Company sparked a nationwide frenzy of share buying. It was a sorry tale of bad ideas, spurious companies, bribery, corruption and insider dealing.
Eventually it led to utter bust and destitution for many of the public who'd been swept up in the mayhem.
It was an early example of…

Unlock the rest of this Article in 15 seconds
Already have an account?
Login here