This stock is crazily undervalued compared to its peers and now looks set to rerate
The Alkaline Water Company (NASDAQ:WTER | CSE:WTER | F:AWJA | SG:AWJA)
New News - The Alkaline Water Is Climbing The Ranks Of The Beverage Industry newsfilter.io/a/39a248ea94f...

I have bought back in - very bullish on this company.
Good report - https://assets.valuethemarkets...
More info - https://www.benzinga.com/news/...
Alkaline Water stock reports outstanding Q3 results. According to recent reports, the bottled water packaging market is valued at $181.7 billion in 2020 and is expected to reach a market value of $278.31 billion by 2026. Additionally, the premium bottled water market is anticipated to reach around $3.98 billion by 2026.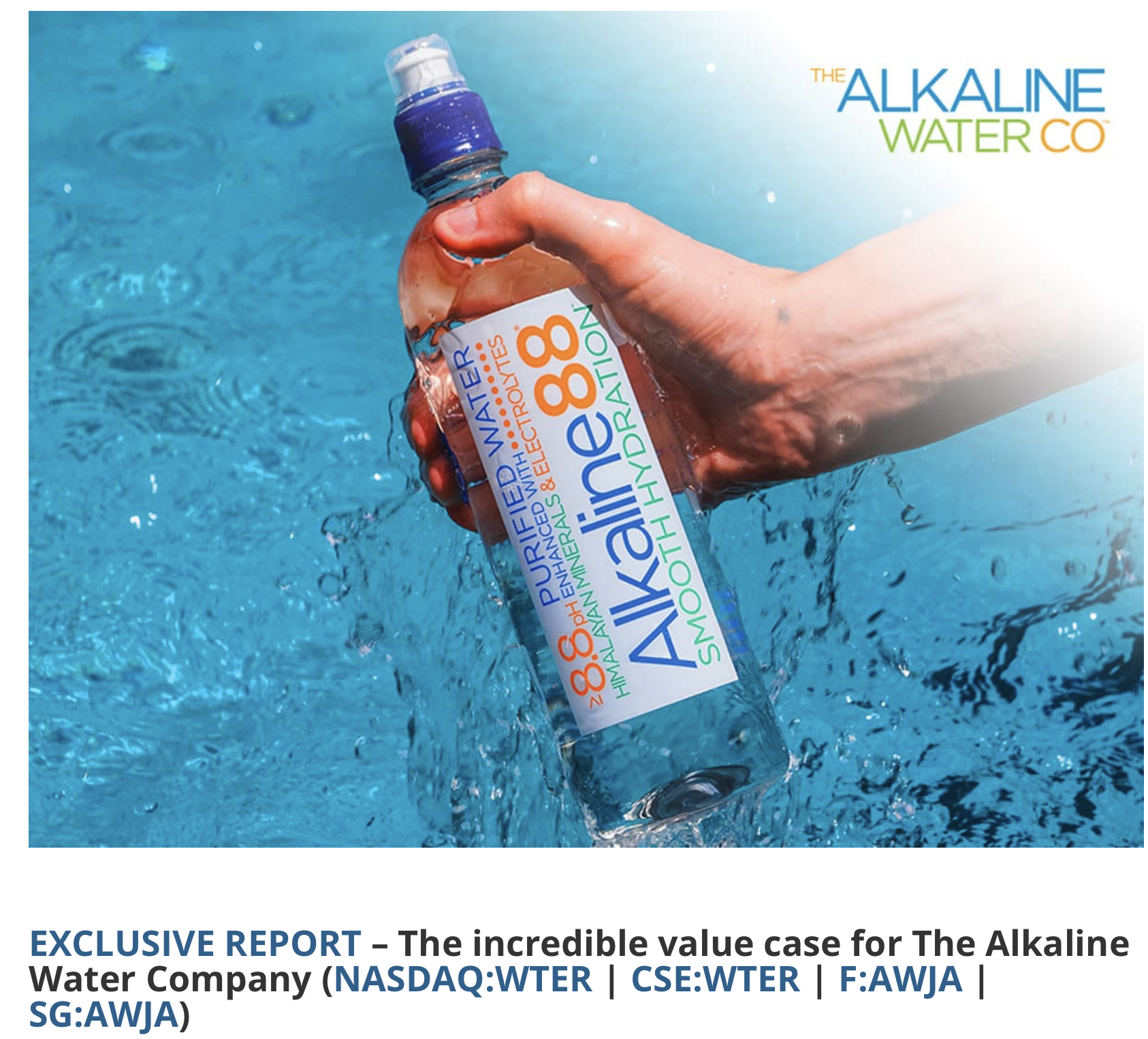 Unlock the rest of this article with a 14 day trial
Already have an account?
Login here