Trade Idea - EKF Diagnostics
Hi All,
I wanted to share a potential entry I'm looking at on $EKF.
The company is showing signs of good growth, with revenues, profits and EPS all up uite significantly according to the last update from the company.
It was covered in the SCVR at the end of March, here:

https://www.stockopedia.com/content/small-cap-value-report-tue-30-march-2021-loop-mpac-ekf-ancr-sus-788789?order=createdAt&sort=desc&mode=threaded
Some question marks raised about the current valuation, but in these situations I tend to defer to the chart, to understand if the technicals are pointing to another leg up.
On the monthly we can see significant volume in recent months, indicative of institutional buying;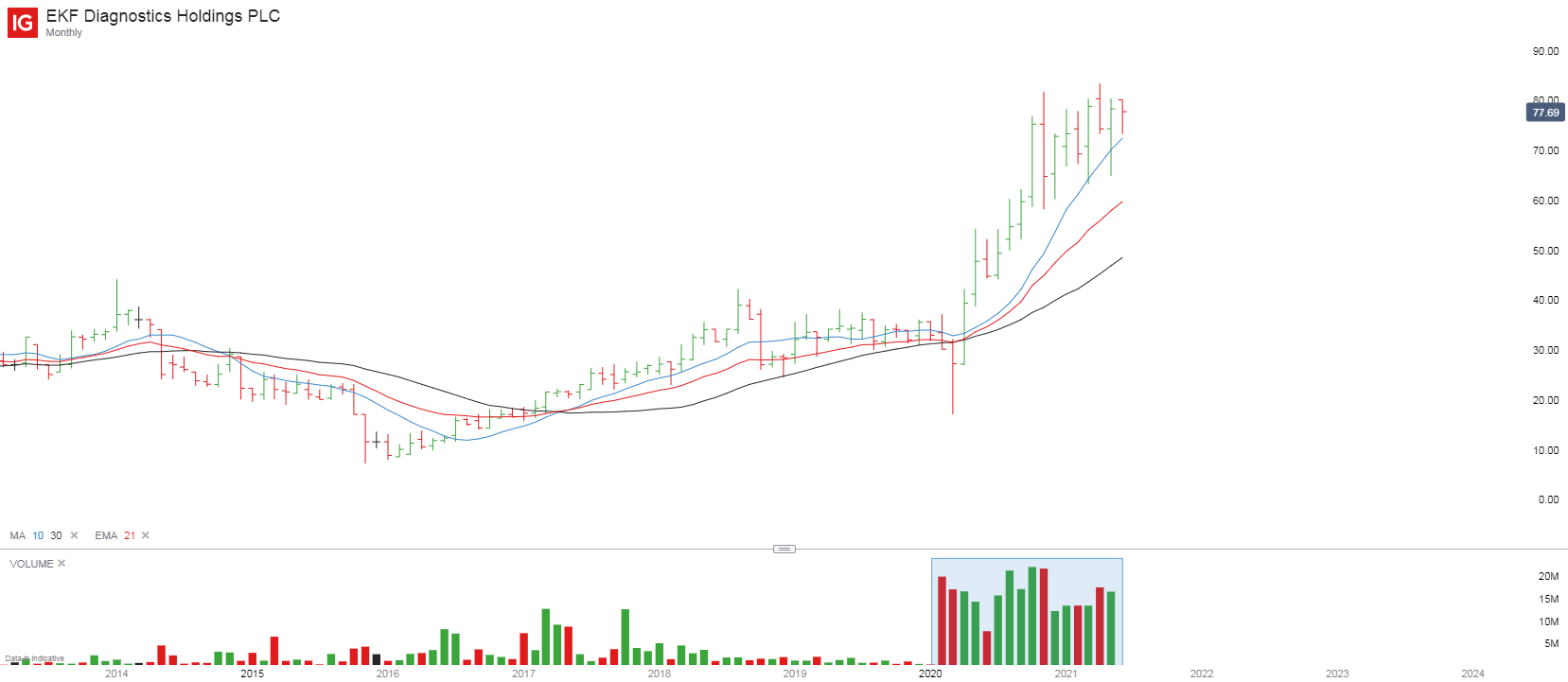 Zooming in to the weekly, the price action looks constructive, with recent action putting in higher lows, effectively 'contracting', within a tightening range.
Volume for the last 4 weeks has been relatively low, indicating supply of shares at this level is drying up.
Personally, I have 80p as the key level to break, and the 'buy zone' (blue box on the chart) is 80p +5%.
I'd be looking for a break of this level, ideally with a noticeable pick up in volume, to enter a position.
I would place a stop loss 8% below my entry point, in case the breakout fails and price reverses below 80p.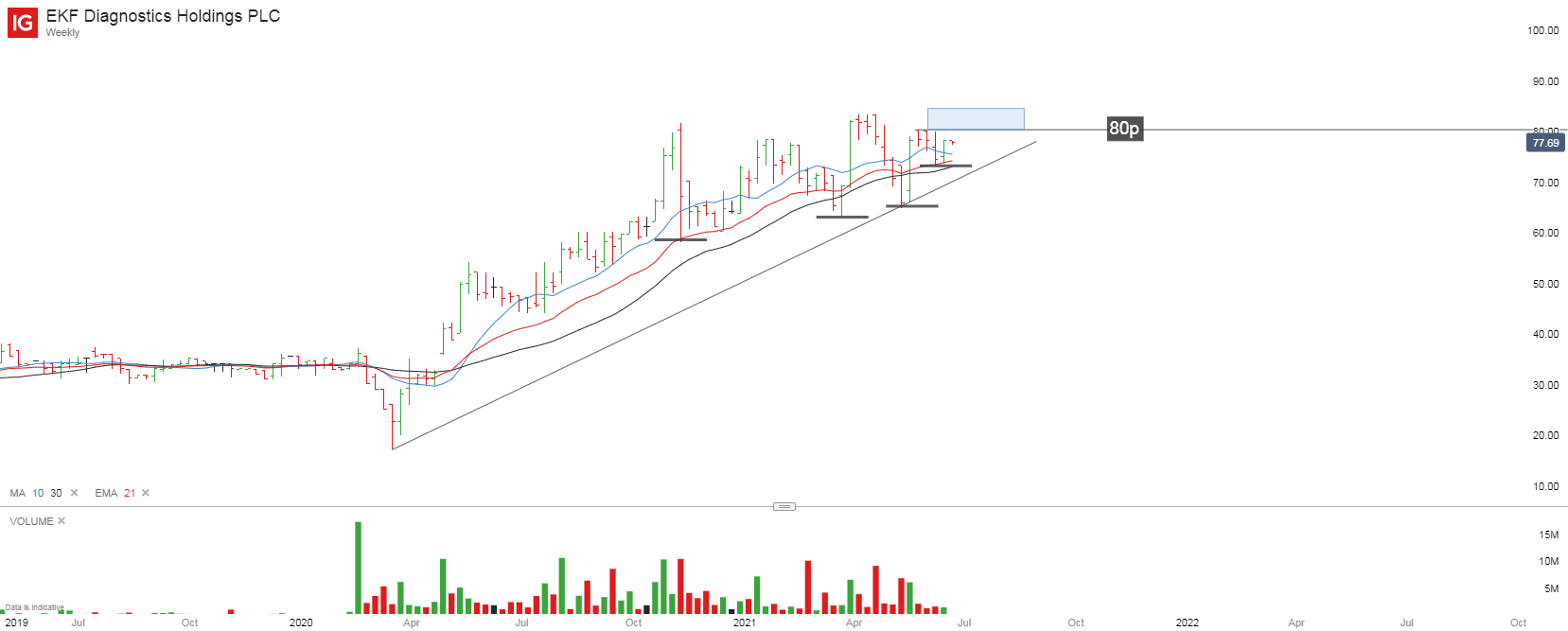 This is purely a trade idea, I am not advising anybody to buy EKF, but I'd be interested to know if anybody else is monitoring this stock - Maybe I've missed a red flag somewhere!
BT

Unlock the rest of this article with a 14 day trial
Already have an account?
Login here