Trading ideas (3): breakout from downtrend - Jupiter JUP
3. Jupiter Fund Management (LON:JUP) is a largely retail-focused asset manager, primarily managing equity unit and investment trusts. It is thus very much subject to the vagaries of the stock market (a classic "high beta" stock with considerable volatility), as is the case for most quoted asset managers.
A very high quality stock if you look at the numbers, with £368m of net cash on the balance sheet (17% of market cap) off the back of very consistent strong free cash flow generation. Add is a ROCE of 30%, and it is hardly surprising then that Jupiter earns a 98% Quality rank.
A major issue for Jupiter in the short-term is the outflow of assets it is suffering, as per Reuters (18 April):
Jupiter Fund Management  JUP.L  shares fell 4.6 percent after the asset manager suffered 1.3 billion pounds ($1.86 billion) of net outflows in the first quarter. 
"Jupiter now needs to regain momentum in its net flows before the market recognises any value emerging in its share price," Jefferies analysts said in a note.

As a result of these surprising outflows, analysts have downgraded their EPS expectations for the stock by over 10% since February: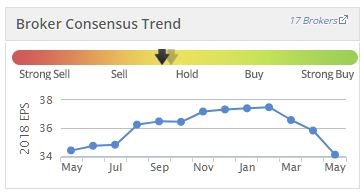 Note also that Jupiter went ex the final + special dividends, totalling 25.8p. So this also weighed on the stock price. 
Valuations becomes interesting now, with an ex-cash forecast P/E of 10.9x and a 6.7% dividend yield, of course supported by all the cash on the balance sheet. 
There are hints of a short-term reversal of the downtrend in the daily chart below following a divergence of price trend with momentum. The first target for this rebound, assuming that Jupiter manages to arrest the outflows of funds under management, looks to be 531p.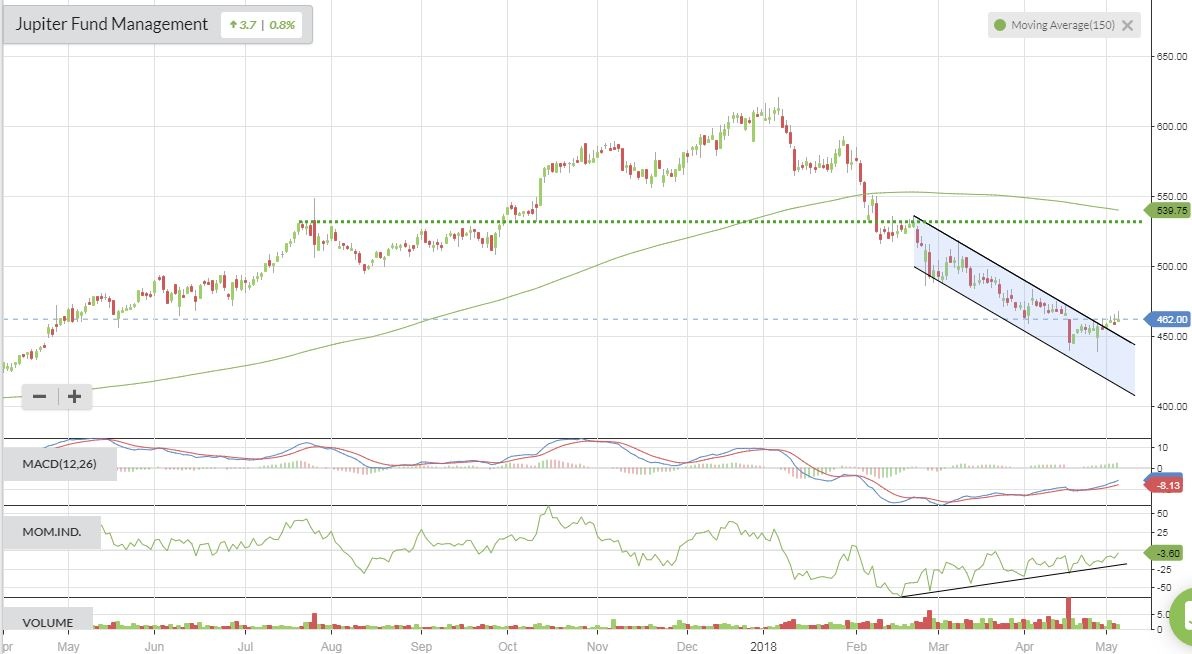 Finish reading with a 14 day trial
Already have an account?
Login here