UBS rogue trader: why do they only seem to come with losses and not profits?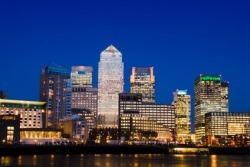 The discovery by UBS that a rogue trader has run up $2 billion of losses, has raised not just a question over the Swiss bank's future but also as to how such an event could happen again? UBS losses, the London Evening Standard predicts could "prove to be the catalyst for the Swiss regulator to close down the loss-making, gaffe-prone investment bank". The bank, it notes, totted up $60 billion of losses during the sub-prime crisis in 2008, which in turn angered the Swiss public and triggered an identity crisis of existential proportions. A man has been arrested on suspicion of fraud, and is currently being questioned by police. UBS's chief executive said the loss does not affect the fundamental strength of the bank even though it will lead the bank to report a third quarter loss in 2011.
But that probably won't be much comfort to investors: since 2007 UBS has changed its chief executive three times as well as shutting down its proprietary trading arm. The level of anger towards UBS in Switzerland was on a par with the hatred felt towards UK bankers and their outsized bonuses. But it was worse - it was tinged with the humiliation of one of the most respected, discreet banking systems in the world being brought into disrepute. 
In the Evening Standard writer Nick Goodway asks how it could happen again? The future of the investment banking giant UBS in London hung in the balance today after it revealed that a single rogue trader had run up losses of $2 billion. UBS warned that this was likely to push it into the red in the third quarter and comes at time when the Swiss bank is axing thousands of jobs in a bid to slash costs. It currently employs 6800 staff in London.
The bank called the City of London Police to its head office beside Liverpool Street station in the early hours of this morning. A 31-year-old man was arrested on suspicion of fraud by abuse of position. He was being held in police custody. The UBS announcement came as complete shock even to most of its own employees who first saw it flash up on their trading screens. A loss of $2 billion would make this the single largest incidence of rogue trading in London. Jérôme Kerviel lost €4.9 billion taking huge bets on European stock markets…

Unlock this article instantly by logging into your account
Don't have an account? Register for free and we'll get out your way
Disclaimer:
The information on this site is provided for your general information and use and is not  intended to be relied upon by you in making or not making any investment decisions.

It is recommended that you seek independent financial advice before making any investment decisions.
---
---

Lloyds Banking Group plc is a provider of financial services to individual and business customers in the United Kingdom. The Company's main business activities are retail and commercial banking, general insurance, and long-term savings, protection and investment. The Company's segments are Retail, Commercial Banking, Consumer Finance, Insurance and Other. The Retail segment offers a range of financial service products, including current accounts, savings and mortgages. The Commercial Banking segment offers a range of products and services, such as lending, transactional banking, working capital management, risk management and debt capital markets services. The Consumer Finance segment offers consumer lending products, including motor finance, credit cards, and unsecured personal loans. The Insurance segment provides a range of protection, pension and investment products. Its brands include Lloyds Bank, Halifax, Bank of Scotland, Scottish Widows, Colleys, Lex Autolease and AMC. more »

LSE Price