UK Banking Sector Watch: Project Merlin, or Wizard of Oz?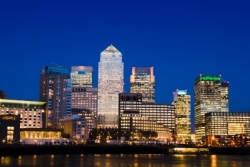 Is it win lose or draw in the Government's agreement with the banks? The Chancellor George Osborne has just published details of Project Merlin. He appears to have won at least some of his arguments and now wants the country to move on as reported here in the Telegraph.
Speaking to the House of Commons, Osborne said: "Let us as a country confront this hard truth - anger and retribution will not bring one percentage point of growth or create one job. The anger will remain and we must never make the same mistakes again, but Britain must move from retribution to recovery."
But is the country ready to listen?
Among other things, the Merlin agreement suggests total bankers' bonuses for 2011 will be lower than for 2010 and lending to business should increase to £190 billion in 2011, from £179 billion in 2010 with fulfillment of at least some these requirements linked to the bank executives' pay.
The agreement is summarised neatly on Citywire here.  Unsurprisingly Shadow Chancellor Ed Balls is certainly not ready to move on describing the project as a "complete shambles" and the concessions offered by banks as "pitiful".  
"We have gone from Project Merlin to the Wizard of Oz," he said.
But are the comment boards ready to move on? The answer is a resounding 'no'. On the Telegraph Guy Bailey is typical. "They've got away scot free, with us picking up the tab and we're to suck it up lest we hurt their feelings? This Coalition isn't long for the earth," he writes. kavajo stands out, bringing up Osborne's tax sting yesterday, but whether he is supporting banks or just criticising Osborne is hard to tell. He writes: "Hypocrite! Yesterday he stings the banks for a £2.5bn levy and which is to become permanent. Today he says it is time to stop banker-bashing. Hard to do as long you keep taking their money."
The commenters on Citywire, many of whom tend to be small businessmen and women are concerned about the details. They ask whether the lending is net or gross and query instances where a bank might try and translate an overdraft agreement into a loan. Sean Kelly comments: "Is this net or gross lending? If all that happens is the banks lend £190 billion to businesses but call in £200 billion of business credit that's £10 billion…

Unlock this article instantly by logging into your account
Don't have an account? Register for free and we'll get out your way
Disclaimer:
The information on this site is provided for your general information and use and is not  intended to be relied upon by you in making or not making any investment decisions.

It is recommended that you seek independent financial advice before making any investment decisions.
---
---

The Royal Bank of Scotland Group plc (RBS) is a banking and financial services company. The Company provides a range of products and services to personal, commercial, corporate and institutional customers, through its subsidiaries, The Royal Bank of Scotland plc and National Westminster Bank Plc (NatWest), as well as through other brands, including Ulster Bank and Coutts. The Company's segments include Personal & Business Banking (PBB), Commercial & Private Banking (CPB), NatWest Markets (NWM), Capital Resolution, Williams & Glyn (W&G), and Central items & other. The Company's products and services include banking and risk management, such as payments, insurance and liquidity management; personal lending, including personal loans and credit cards; deposits, such as current accounts and savings accounts; investments, such as portfolio management and unitized funds; commercial lending, including business lending, and capital markets, including rates, currencies and financing. more »

LSE Price

Lloyds Banking Group plc is a provider of financial services to individual and business customers in the United Kingdom. The Company's main business activities are retail and commercial banking, general insurance, and long-term savings, protection and investment. The Company's segments are Retail, Commercial Banking, Consumer Finance, Insurance and Other. The Retail segment offers a range of financial service products, including current accounts, savings and mortgages. The Commercial Banking segment offers a range of products and services, such as lending, transactional banking, working capital management, risk management and debt capital markets services. The Consumer Finance segment offers consumer lending products, including motor finance, credit cards, and unsecured personal loans. The Insurance segment provides a range of protection, pension and investment products. Its brands include Lloyds Bank, Halifax, Bank of Scotland, Scottish Widows, Colleys, Lex Autolease and AMC. more »

LSE Price