UK Investor Show 2017 & 2018 exhibitor Stockranks and performance trackers
Note: edited to update the list of exhibitors at 21-4-18
If you go down to the UK Investor Show on 21 April you are sure of no big surprise in the exhibitor halls. Stand after stand of mining and O&G juniors. Only 35 of the 86 listed companies (excluding NEX listed) are non-resource. The upside is that it enormously speeds up my tour of the stands. Why are there so many from only two sectors? Future fundraises. These companies are notorious for turning up cap in hand repeatedly at (usually) lower and lower prices.
I have entered the AIM or LSE listed exhibitors into a portfolio: https://docs.google.com/spread...
The list is taken from the show's guide on the day. The spreadsheet will track performance and keep a snapshot of the Stockopedia Ranks. I'll update with start prices on 23 April. I will update the list if more are added.

Only 7 companies have a Quality rank of 50 or better and 8 a Stock Rank 50 or better. 42 are Sucker Stock style. It is not a Cornucopia of Kwality.
The Stockopedia QV bubble chart has only 1 stock in the green.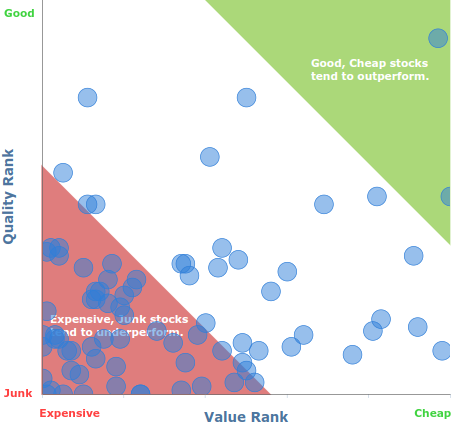 2017 Exhibitors - how did they do?
A tracker spreadsheet shows an average performance not as bad as I'd expected: 6% down. But AIM was up 10% and the median shares was 25% down.
https://docs.google.com/spread... 
A few filtered averages:
Mining only: 33 companies -6%
Oil & Gas only: 11 companies -10%
Stock Rank>=50 only: 10 companies +59%
Quality>=50 only: 6 companies -9%
Style = Sucker Stock only: 31 companies -24%
The Quality Rank filer result is a surprise but with only 6 companies it's a long way from statistical significance. In fact all the figures are for fun only due to the small sample size.
The QV chart shows the current values. It's a shame I haven't got one from a year ago. I don't suppose it would be much different.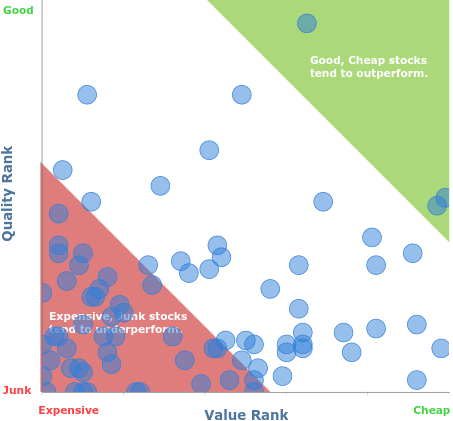 I'll be at the show, mostly in the main hall. Paul Scott, Matt Earl,Lucian Miers,Mark Slater, Ed Croft and Tom Winnifrith are reliably good value. Simon Cawkwell is not on the list this time. 

Unlock this Article with a 14 day free trial
Already have an account?
Login here