Union Jack Oil Chairman Interview: UK Onshore Licences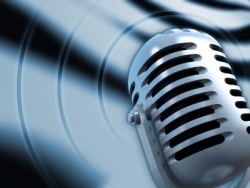 Union Jack Oil (LON:UJO) is an AIM listed oil and gas exploration company with a focus on drilling and development of UK onshore opportunities alongside JV partners which included for the recent Wressle-1 well Europa Oil And Gas Holdings (LON:EOG) and the Egdon Resources (LON:EDR).  All of the projects Union Jack is interested in are operated by Egdon Resources, including a new well lined up for drilling in October which is the Wolds-1 where Union Jack Oil hold a 10% interest.  The Wolds-1 is within the PEDL201 and is a prospect located on the southern boundary of the Widmerpool Gulf, a geological basin with proven oil generation and on trend with the Rempstone and Long Clawson producing oil fields.
Following the interim report released today, David Bramhill the Executive Chairman of Union Jack Oil has kindly taken time out to discuss various aspects of the business, including, the business model, licence interests, Wressle-1 well test, the Burton on the Wolds Prospect, acquisitions, market sentiment and much more.
Q1.  Briefly, could you please set the scene with the background on Union Jack Oil, the business model and company mission?
Union Jack Oil is totally focused on hydrocarbon exploration and development on-shore UK and was formed approximately two years ago, gaining admission to AIM in July 2013.  The company`s strategy is exactly the same as an AIM company set up by Joe O`Farrell and myself in the mid 1990`s, OilQuest Resources plc.
We drilled four wells within a year, had two discoveries and within weeks we were taken over by EnCore Oil, subsequently taken over by Premier Oil plc in 2012 or thereabouts. 
The strategy is to acquire interests in PEDL`s (Petroleum Exploration and Development Licences), held by other parties.  There is a strict criteria in to which licences we farm into.
The licences need to hold a prospect where the management have decided to drill a well, usually within a year.  I am sure your readers know this – it can take up to three or four years to work up leads, turn those leads into prospects and apply for planning to drill.
This time frame does not fit into UJO `s strategy – we pay what is called a promote to the company holding…

Unlock this Article with a 14 day free trial
Already have an account?
Login here