Upgraded Folios - a round of updates to make tracking your investments easier
Today we're excited to roll out another round of updates to the new version of the Stockopedia site.
Most of the additions made over the past fortnight are to do with beefing up the Folios - our portfolio & watchlist system - which is packed full of neat features designed to take more of the administrative burden off your hands. What you have now is faster, clearer, and easier to use.
Here's what's new:
It's easier than ever to enter Folio transactions
Portfolios can have hundreds or even thousands of transactions, so we've made it easier than ever to add these transactions into your Folio. Now:
Entering the number of shares and the total automatically calculates the price per share.
Entering the total dividend and the number of shares brings up the dividend per share.
What's more, relevant transaction inputs now update automatically when you adjust the "total" field or other fields. If you use our portfolio software, these additions should save you quite a lot of time in the years ahead.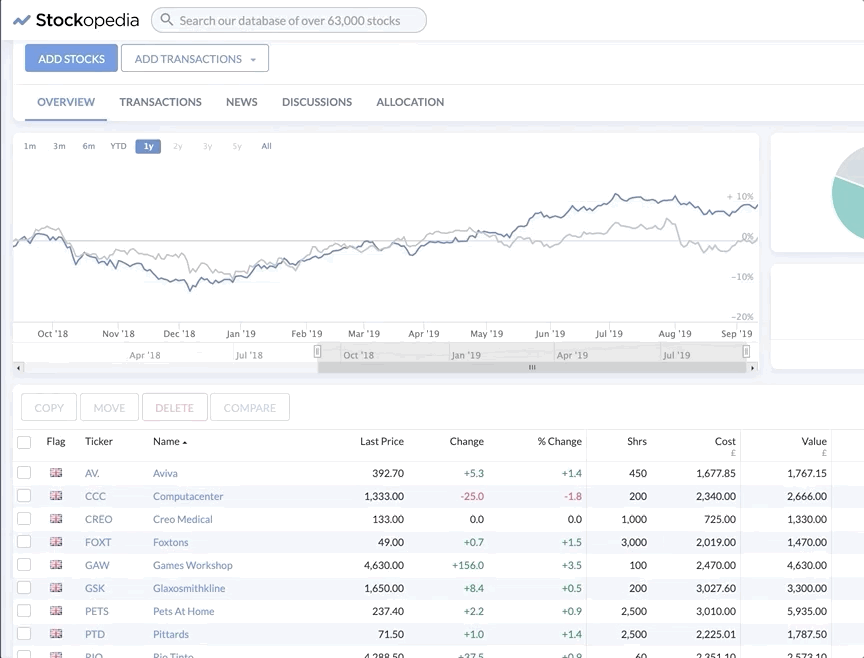 See your cash flows over time with the cumulative cash flow column
One function that should help you keep on top of your cash position is the cumulative cash flow column in the Transactions tab.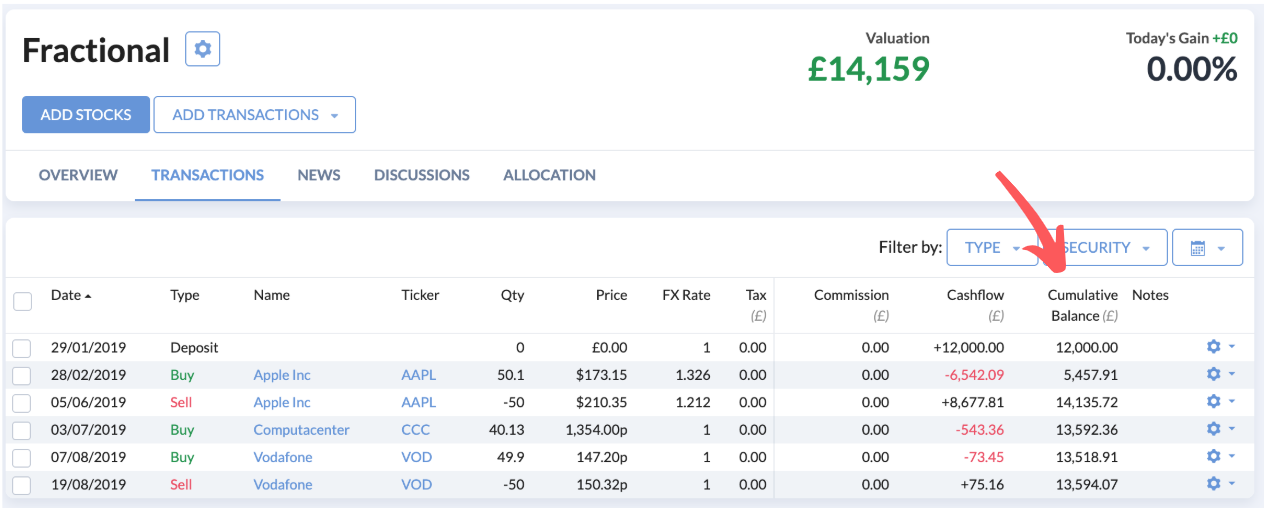 This handy column gives you a better impression of your cash flows over time. These cash flow figures remain constant as of point in time when sorting transactions (e.g. by date) or when filtering transactions.
Improved speed on desktop and laptop
We have tinkered with the Folios layout to reduce the amount of scrolling and speed up the experience for users on laptop and desktop.
The amount of empty space has been reduced, the valuation chart has been made smaller, and we have cut out a lot of white space on the gains table and the cash vs. equity breakdown.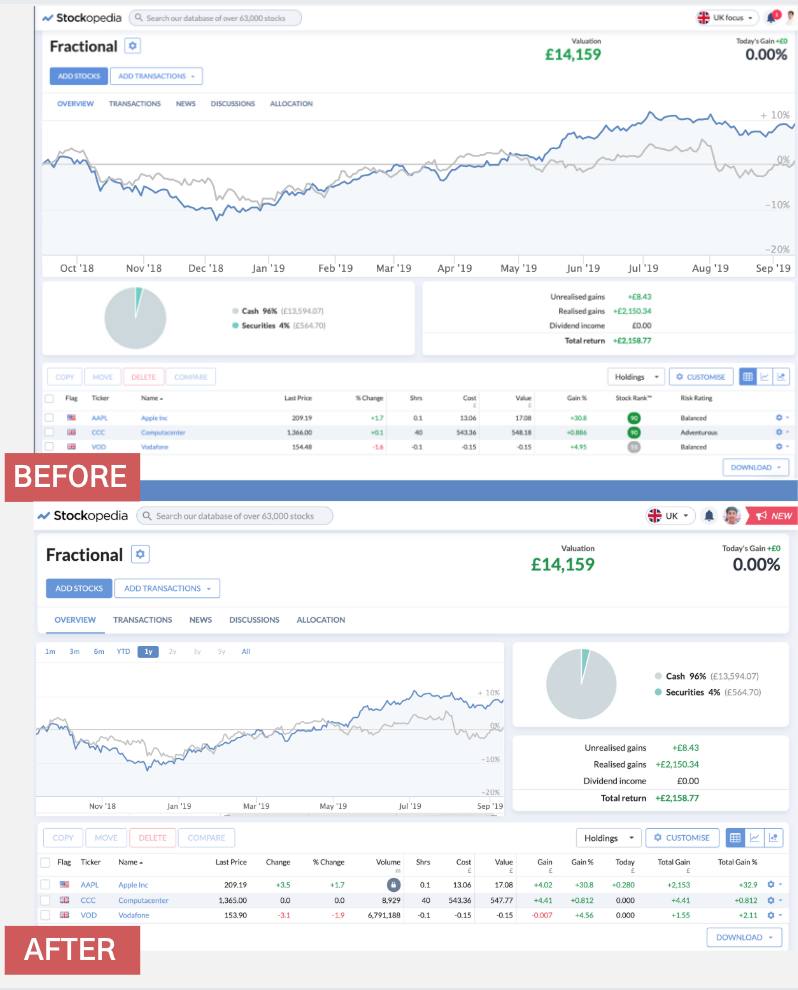 Other improvements and bug fixes
Here are some additional improvements we have made to the site:
You can now see a stock's full index membership in the Profile Summary of StockReport.
We've been out squashing bugs, as well. Here are a few of the notables:
Folios - we fixed an issue where the Style Analysis section struggled to load for larger portfolios.
Switching between the old and…

Unlock the rest of this article with a 14 day trial
Already have an account?
Login here