Utilitywise - Delayed Results Finally Released

Suspension of Shares lifted at 9:00 a.m.  
Suspension was due to repeated delays to producing its financial results.

Share Price 34.5p (-15%) at 10.20 a.m 
Bid/Offer 33p /36p  at 10:15 a.m
Market Cap £26.6 million   

About the Company
Listed on AIM market, Utilitywise is an independent utility cost management consultancy, which provides services to its customers designed to assist them in achieving better value out of their energy contracts with reduced energy consumption, and a lower carbon footprint. 
The Group earns commissions, from utility companies in respect of utility contracts with end customers it introduces to power suppliers. The crux is the final value of those commissions earnt on contracts, as they depend on the actual level of utility consumption over the life of that contract. 

Shareholders Q & A
Some key questions that must have been burning their public relations section's ears were answered in a separate RNS
https://www.investegate.co.uk/...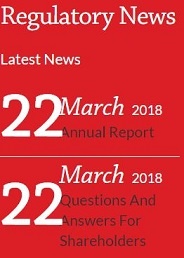 Results
Seem to have been an enternity coming out with the bad news much as many had expected.  Accounting is very much an art, but looking in a quality mirror shows that what had gone before was overly optimistic to match the rhetoric.
Lots of management changes whom presumably will not want to make the same mistakes as before of juicing up figures to please in the short term only.
A pre-tax loss of £30.4m for the year to 31 July 2017 announced.  This includes a few large exceptional items but mainly it is due to recalculations of past contract values numbering 330,000. The restated 2016 accounts shows a profit before tax of £2.3m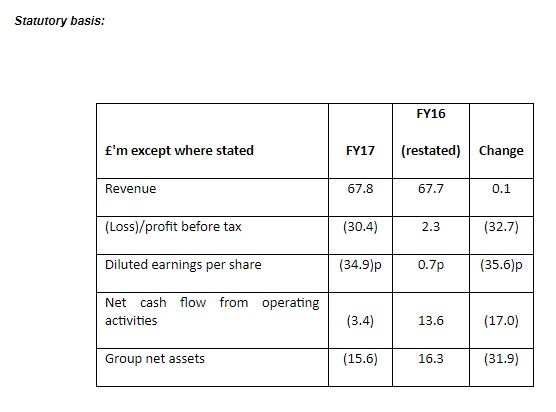 But the amazing art of accounting could look like this.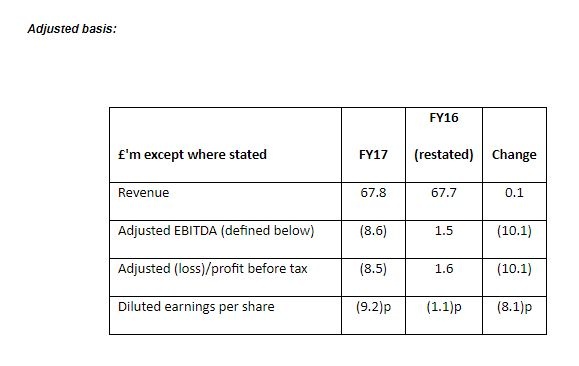 What a tangled web we have here!
 Final Results LInk https://otp.tools.investis.com...

Accounting Issues
Part of the building back up of trust is addressing the past  accounting methods with  more prudent accounting principles.
·     Increasing the transparency of its capital structure to its stakeholders;
·     Dealing with contract under-consumption issues, primarily as a result of legacy issues from earlier years, as previously announced in June 2017; and
·     …

Finish reading with a 14 day trial
Already have an account?
Login here