Visualising global national debt and the impact of COVID-19
The question of whether or not countries should be run like businesses is a hotly contested topic. But, however you look at it, governments like companies have balance sheets and competing priorities for their time and money. A lot like the organisations we follow on the stock market.

They also share the risk and impact of debt. The difference is that, while company debt will mainly affect the indebted business, its employees and shareholders, and possibly the wider industry to a certain degree, national debt will impact every resident in the country in some way. The potential longer-term consequences of rising national debt on individual citizens may include rising interest rates, higher taxes, inflation and a weaker job markets due to reduced economic growth.
Government borrowing isn't anything new (and the sums are staggering), but the COVID-19 pandemic has certainly changed the scale of national debt across the globe.
To find out more, the data analysts at Stockopedia have studied national debt across the world, comparing 2020 figures with pre-pandemic 2019 levels…
Which countries have the most national debt per person?
Let's start by showcasing each country's net national debt after assets are accounted for, using the latest data available from the IMF. 
The IMF describes net debt as "gross debt minus financial assets". These financial assets include monetary gold, currency and deposits, debt securities, loans, insurance, pensions, and more. We took this data one step further by adjusting net debt for the population size of each country, to ensure that the results weren't dictated by the size of the country. In doing so, we discovered each nation's amount of debt per person.
While this isn't a typical measurement of national debt, it certainly puts the scale of the issue into perspective…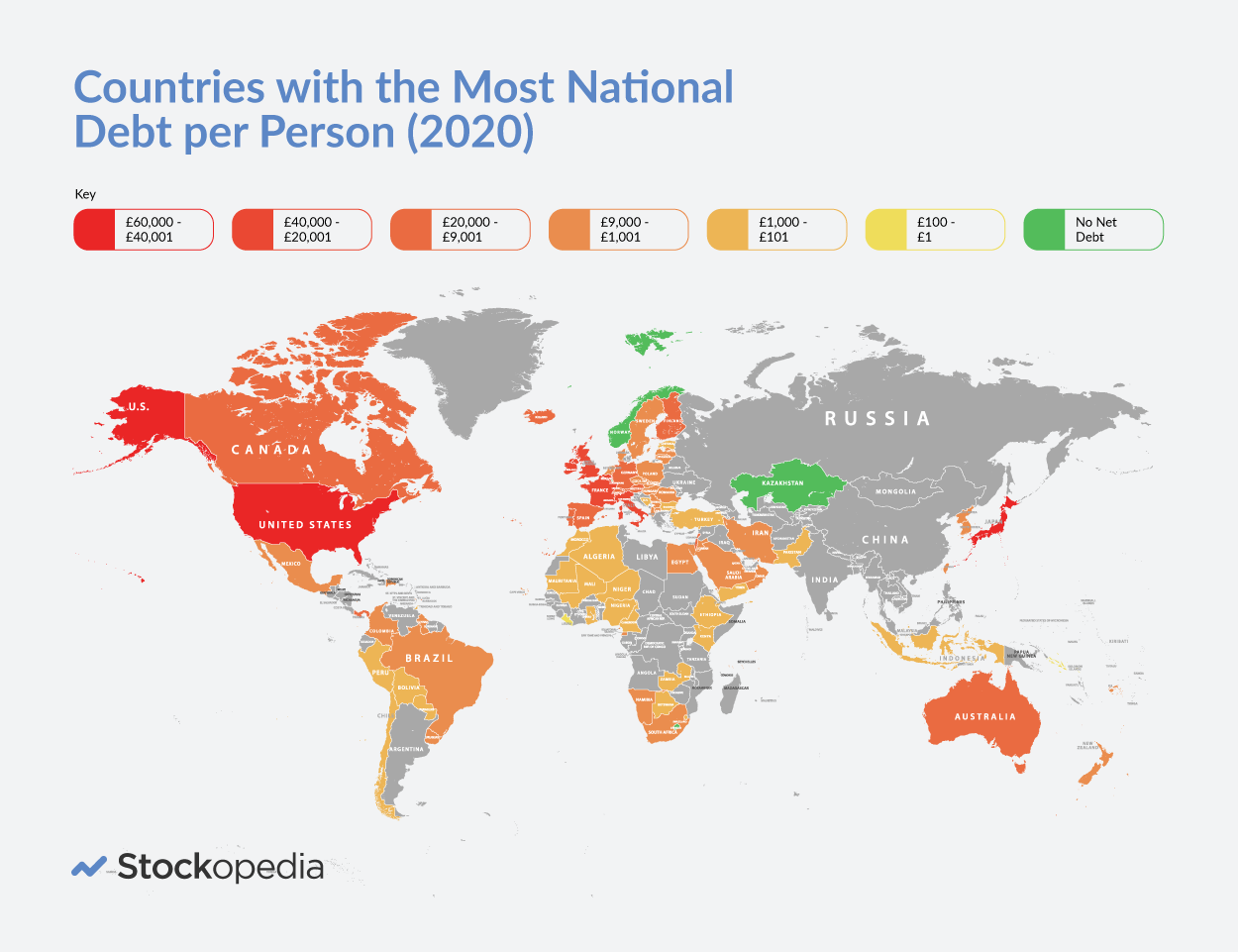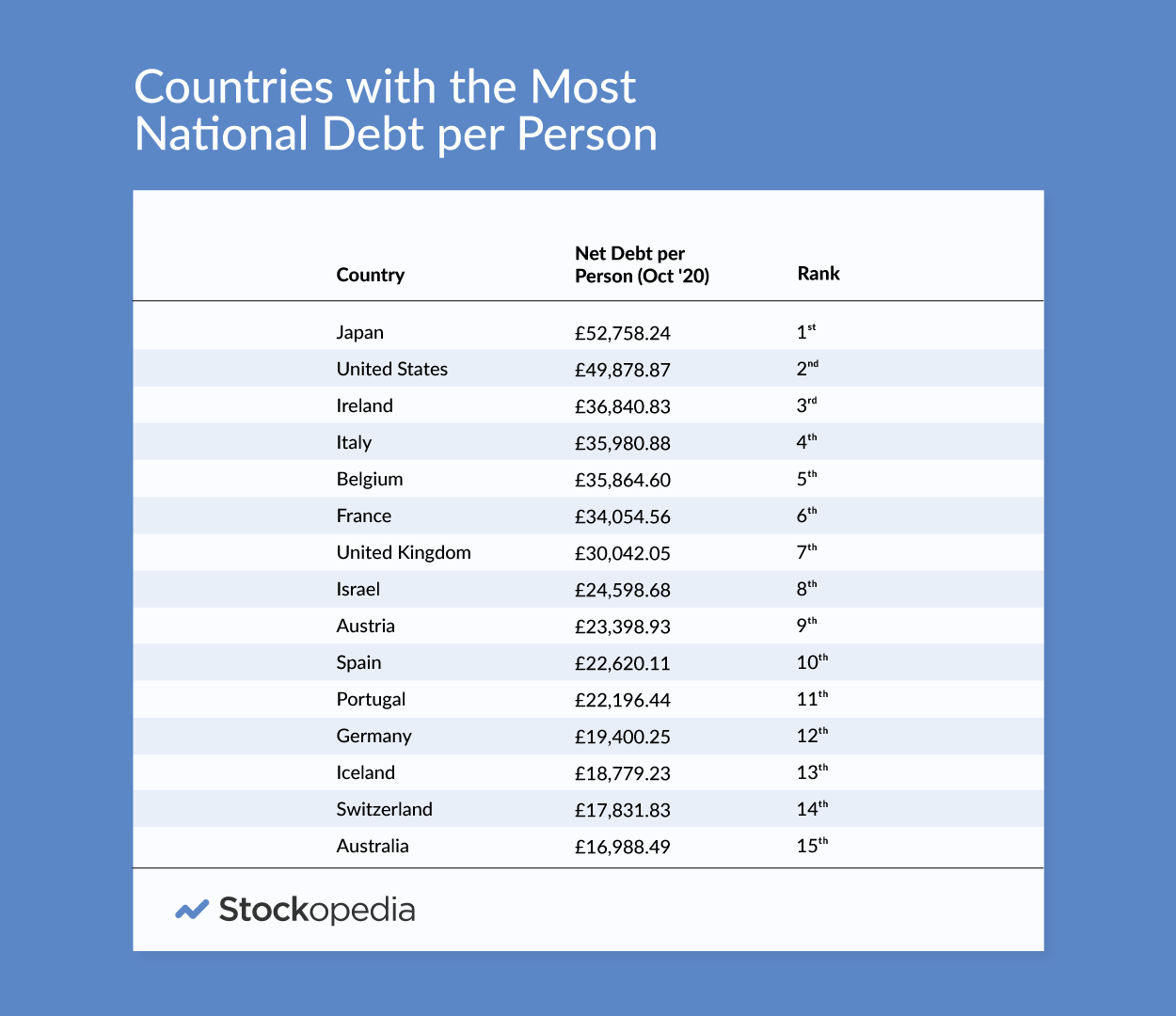 Japan, the nation in 1st place, has long had to deal with a large amount of national debt – particularly since the global recession in 2008/09, as well as the catastrophic earthquake and tsunami that hit the country in March 2011. Calculated proportionate to its population, Japan's net national debt accounts for a staggering £52,758 per person.

Of course, this isn't debt that people are directly liable for themselves; rather, it's a reflection of the size of the issue that will affect them in other indirect ways.…

Unlock this Article with a 14 day free trial
Already have an account?
Login here