VNT - Ventia: At your service
Ventia Services (ASX:VNT) is one of Australia's largest essential services providers. You will likely never notice them much, but from putting fuel into an aeroplane through to mopping hospital floors, this large services business has an extensive presence with their over 35,000 workforce, servicing Tier 1 clients, crossing the sectors of defence, social infrastructure, mining, energy, telecommunications and transport. In summary, they play a key role in our nation ticking over.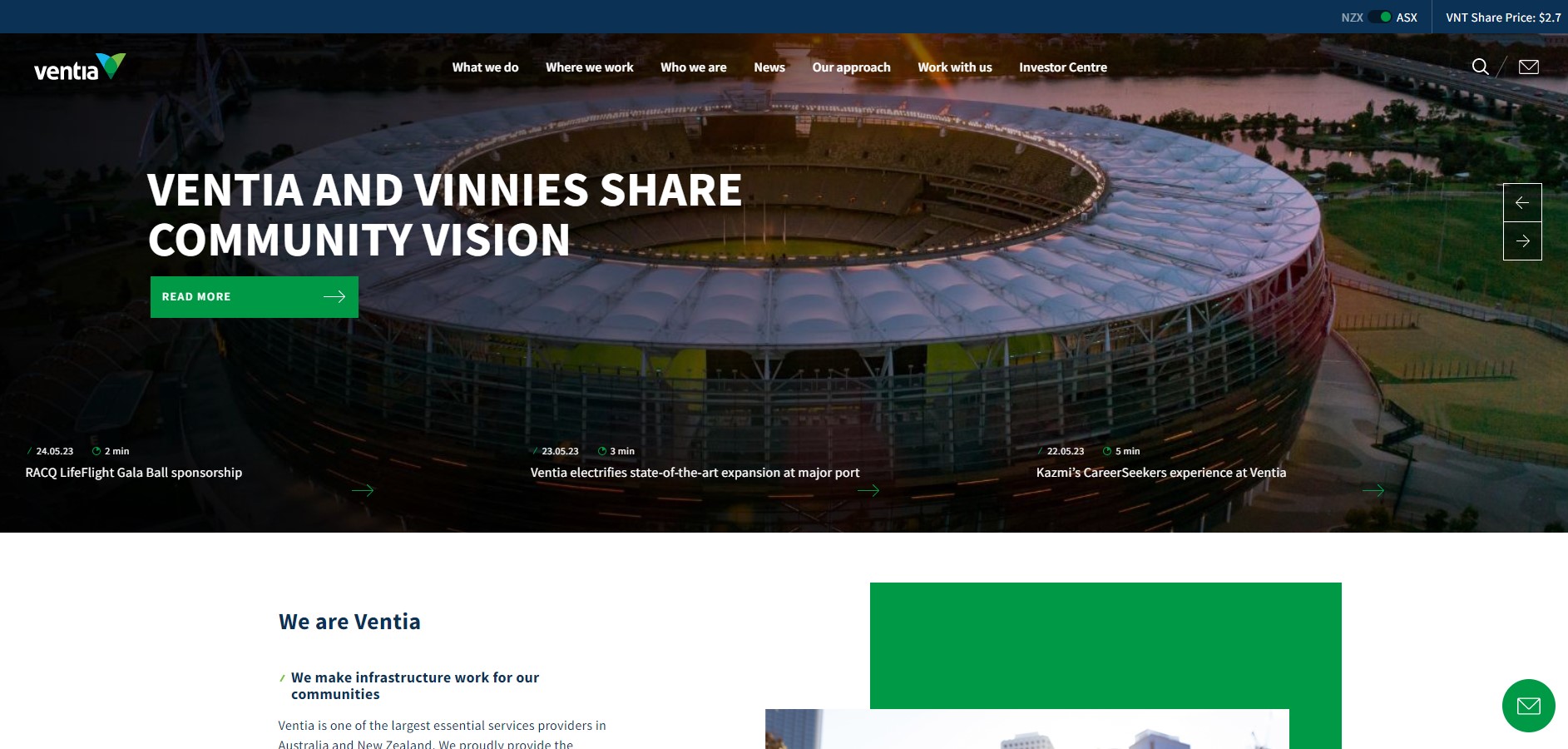 Its history is storied. Without going into onerous detail, Ventia was the coming together of Leighton Contractors, Thiess Services and Visionstream. The company acquired Brookfield (formerly Transfield Services) in 2021 which formed the catalyst for the IPO later in 2021. 
The company's largest division by revenue is Defence and Social Infrastructure, however its most profitable in terms of Margins is the Telecommunications division where it manages some 1.5m assets across Australia and New Zealand.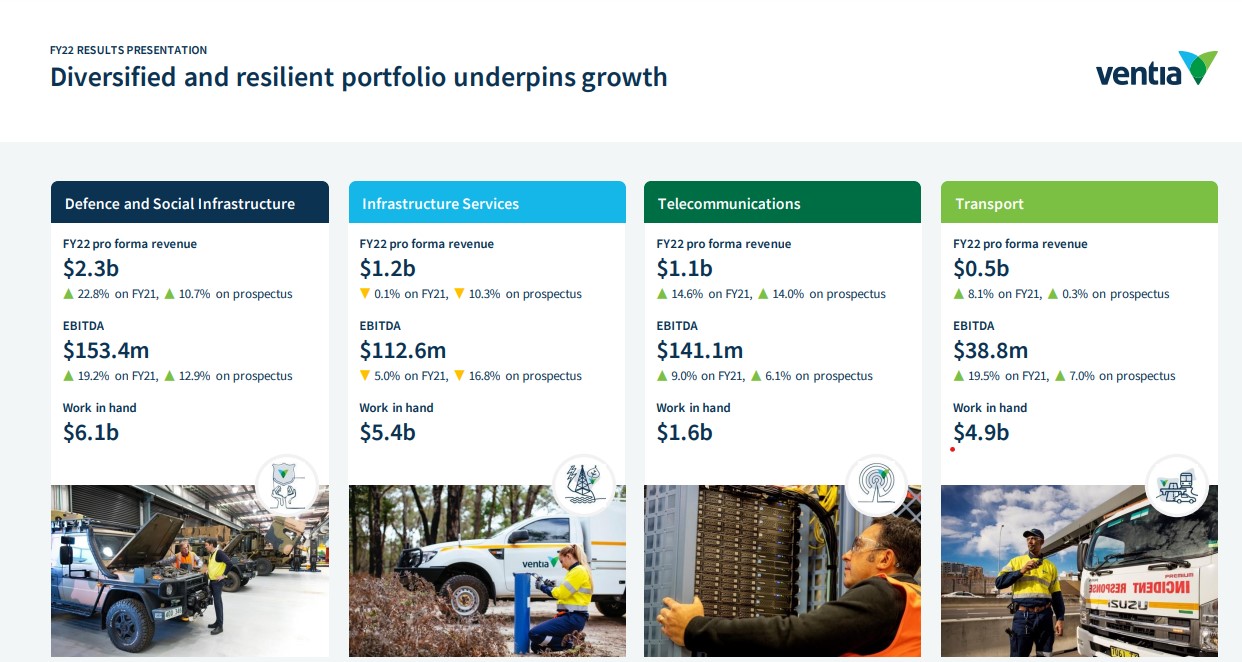 The IPO
The company's path to listing was far from smooth. Prior to listing in 2021, both CIMIC and US based private equity firm Apollo owned 65% of the business jointly. Initial plans had been that the offer be at $2.75-$3.15. But in a desperate bid to get the deal over the line, that price was slashed to $1.70. At such a bargain price the raising was quickly snapped up and opened at $2.10. However this stoked the fear of the 'pump and dump' narrative as the stock initially rose and subsequently fell over the next year.
To complicate matters, the owners had made no secret that they would intend to likely exit their stake, and at the start of this month they started the process. They have done this twice now. Once in March and again at the start of this month.

What is remaining is circa 14% each (this will be updated in the coming days in Stockopedia.). The expectation is that they will continue with their selldown when the next escrow period arrives in 3 months time.

While some may see this as a potential negative, others will see it at a chance for liquidity to improve. The tight holding had often kept many Fund Managers on the sidelines. It also…

Unlock the rest of this article with a 14 day trial
Already have an account?
Login here