Warm up on Polar Capital!
Polar Capital: A Good Time To Warm Up
Polar Capital (LON:POLR) is an asset manager, managing a selection of investment trusts (like the Polar Capital Technology Trust, PCT; and the Polar Capital Global Financials Trust, PCFT). They also manage a number of unit trusts and hedge funds, with their Assets Under Management (AUM) up to $13.6bn as of the end of June this year.  
Why I Like Asset Managers
I like asset managers for a number of reasons: 
Firstly, their business model tends to be asset-like, but highly profitable. 
Secondly, as a result of this they are often serial dividend payers and growers, and 
Thirdly, they also tend to hold net cash on their balance sheets, a good buffer to have against periodic stock market and economic downturns. 
They Should Benefit from Financial Repression
We remain mired in a strange economic scenario, where global economic growth is struggling and requires a very helping hand from central banks around the world, in the form of Zero Interest Rate Policies (ZIRPs) and Quantitaive Easing (QE) programs. While these ultra-low interest rates have been manna from heaven from borrowers, they have been dreadful news for savers, with UK deposit savings rates falling year on year (Figure 1).
1. UK Deposit Rates Hit a New Historic Low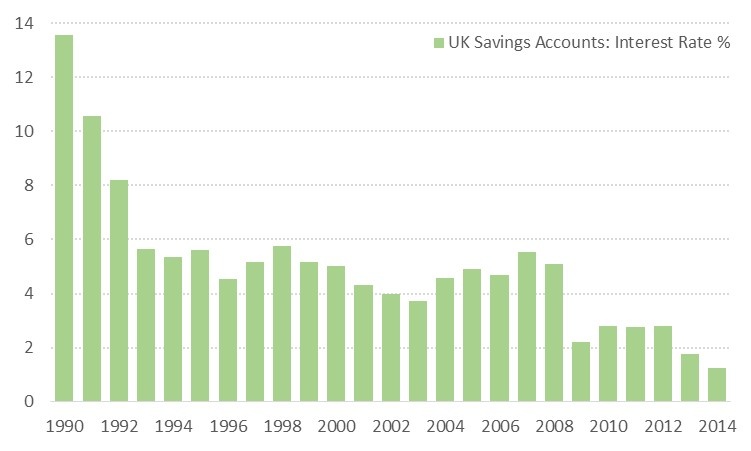 2. US Savers Keep Record Amounts in Cash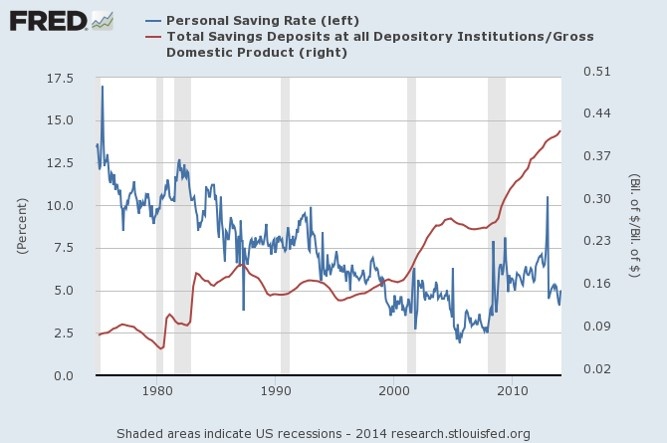 As these ultra-low interest rates on cash deposits remain, there will be added pressure over time on households to find better yields elsewhere, in other asset classes like stocks and bonds.
Right Now, Stocks Yield the Most
The Hunt for Yield should push investors towards stocks, given the already-depressed yields now available on government bonds; note that you now have to pay the…

Unlock the rest of this Article in 15 seconds
Already have an account?
Login here