Watermark Global  plc is engaged in developing innovative environmental solutions in water management with a key focus on Acid Mine Drainage and the manufacture of Coal Briquettes in South Africa. In June 2012, Watermark sold its wholly-owned operating subsidiary, Western Utilities Corporation Limited ( WUC ) to Mine Restoration Investments Limited ( MRI ) for a consideration of £4.50 million comprising £1.81 million in cash and £2.69 million ( 40% ) in MRI shares.
Mine restoration Investments Limited are listed on the ALTx market of the Johannesburg Stock Exchange in South Africa, and carry the years of expertise built up from watermark global in Acid Mine Drainage alongside an additional new focus in the lucrative Coal Briquette market.
Watermark released their half yearly results on the 28th of September 2012 which showed that the company restructure has already positioned them into a strong position. Highlights of the interims showed profit after tax for the six month period ended 30 June 2012 was £2,716,000 and earnings of 0.17p per share .This profit is inclusive of the gain made in the sale of WUC to MRI for £2,751,000.
Stated net asset value at 30 June 2012 was 0.33p per share and cash position of the Company at 30 June 2012 was approximately £796,000. Since the listing of MRI the value of watermarks investment has risen by over 50% ( as of 10/10/2012 ) equating to a NAV of 0.41p per share.
Full Statement  - http://www.investegate.co.uk/Article.aspx?id=20120928070000Z5712
Acid Mine Drainage
Acid mine drainage ( AMD ) is one of mining's most serious threats to water. A mine draining acid can devastate rivers, streams, and aquatic life for hundreds of years and under the "right" conditions thousands of years.
At metal mines, the target ore (like gold, silver, copper, etc) is often rich in sulfide minerals.When the mining process exposes the sulfides to water and air together they form sulfuric acid.This acid can and often does dissolve other harmful metals and metalloids (like arsenic) in the surrounding rock. Acid mine drainage can be released anywhere on the mine where sulfides are exposed to air and water, including waste rock piles, tailings, open pits, underground tunnels, and leach pads.
To date WUC are the only company  to submit a full long term plan to deal with Acid mine drainage to the south african government, who are coming under increasing pressure from the United Nations and World health organisation to deal with AMD.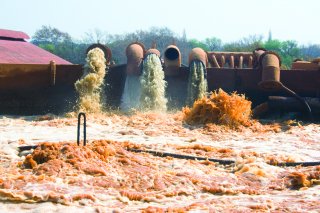 Coal Briquetting Technology
Coal fines have traditionally been an unwanted by?product in the coal mining industry. Fines are typically defined as coal with a particle size below 6mm. These fines have presented a major disposal challenge to the industry.
Surface and underground coal mining operations in South Africa produce approximately 300 million tons of coal per year; creating significant coal residues such as dust and fines. These can typically constitute up to 20% of the total run of mine feed. Although these fines typically have appreciable calorific values and therefore high energy content, they are not easily marketable, this is mainly attributed to typical high volatilities, the high surface moisture content and the heterogeneous properties of the fines.
Whilst conceptually simple, the coal industry has seen its fair share of binders and briquetting processes over the years. Whilst there are success stories, many attempts have failed. The problem usually lies with the binder. In the past, binders either altered the characteristics of the coal (increasing ash or reducing the calorific value) or they simply could not withstand the rigors of transportation including the long-term exposure to weather. MRI through WUC has understanding of the briquetting process and knowledge of the cohesive and repulsive forces between solids, the adhesion of binders, heat transfer characteristics, heat effects on surface properties, and the rheological behaviour of particulate masses inside the briquetter.
Fines supply and briquette off-take agreements have been established and signed between WUC and the coal mining operation that controls the mine in Vryheid, where the fines for the initial contract are situated. A pilot project is currently underway with full commercial scale operations expected to be rolled out through december 2012 and the early months of 2013, although initially this clean coal fuel will be sold into the south african market the wider goal is to market the product into several overseas markets over time.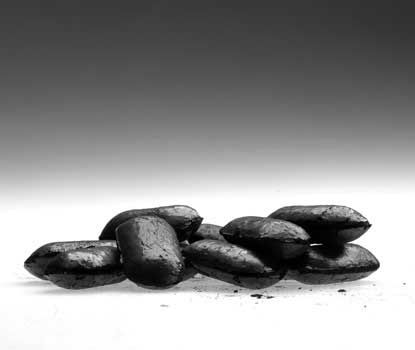 Company Websites
http://www.watermarkglobalplc.com/
http://www.minerestoration.co.za/
Latest News
http://www.watermarkglobalplc.com/news/index.htm
Disclaimer:
As per our Terms of Use, Stockopedia is a financial news & data site, discussion forum and content aggregator. Our site should be used for educational & informational purposes only. We do not provide investment advice, recommendations or views as to whether an investment or strategy is suited to the investment needs of a specific individual. You should make your own decisions and seek independent professional advice before doing so. The author may own shares in any companies discussed, all opinions are his/her own & are general/impersonal. Remember: Shares can go down as well as up. Past performance is not a guide to future performance & investors may not get back the amount invested.
---
---

Armadale Capital Plc is a diversified investing company. The Company focuses on natural resource projects in Africa. The Company holds interest in the Mpokoto Gold Project, which is located in the western part of the Katanga Province approximately 250 kilometers west of Kolwezi in the south west of the Democratic Republic of Congo and approximately 25 kilometers from the Zambian border. The Company holds interest in Mine Restoration Investments Ltd, a South African listed company that develops operations through its coal fines processing and briquetting operation at the Vaalkrantz Colliery in KwaZulu Natal. The Company's Mahenge Liandu Graphite Project is located in the Ulanga District in southeast Tanzania, approximately 300 kilometers southwest of Morogoro, and over 10 kilometers from the town Mahenge. The Mahenge Liandu Project consists of an approximately 29.9 square kilometers ground package. more »

LSE Price