What should you do when a stock plummets... buy, hold or sell?
One of our subscribers today (dangersimpson ) sent me a marvellous piece of research by Michael Mauboussin entitled "Managing the Man Overboard Moment - making an informed decision after a large price drop".  The insights contained in this piece hold some great lessons for all stock market investors.  He shows how to decide whether to buy, sell or hold stocks that suffer from negative news and 10% price drops by analysing just a few key factors of a stock which will be strikingly familiar to Stockopedia subscribers.

For those who don't know Mauboussin, he's the Head of Global Financial Strategies at Credit Suisse and a prolific writer - his several books on skill, luck and decision making come highly recommended. We admire him due to his rigorously rational, data driven & analytical mindset - the kind of mindset we believe investors should all apply to stock markets in preference to intuition or gut instinct.
The power of the checklist investor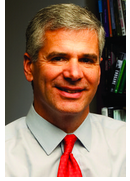 Mauboussin begins his paper by explaining that the key to successful investment is keeping emotions in check when facing adversity.  Days when widely held stocks like Tesco (LON:TSCO)  have fallen by 10% or more have led to outpourings of grief and emotion on bulletin boards across the web.  Private investors rarely if ever seem to know what to do in these situations - with a classic example being seen in the aftermath of a profit warning by widely held small cap Xaar (LON:XAR) - the Stockopedia forums were rife with differences of opinion and confusion.  So how, we ask Mauboussin, can we keep emotions in check and make the right decision amidst uncertainty?
The high technology he proposes is - surprise, surprise - the simple checklist.  Mauboussin says -  "If your state of emotional arousal is high, your capacity to decide well is low. A checklist takes out the emotion and moves you towards a proper choice."
Building a decision tree
Mauboussin compiled a set 5,400 occurrences where stocks had declined by 10% or more in a single day between 1990 and 2014. From this set he set out to discover the likelihood that a stock would recover from its fall over the next one to three months by profiling the characteristics…

Unlock the rest of this article with a 14 day trial
Already have an account?
Login here