When less is more: choice overload and the benefits of focus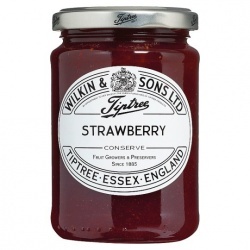 Whenever I write about behavioural flaws, I usually get to rely on a legion of academic research papers to explain them. This time I'm starting with some first-hand experience.

Over the past several years (perhaps longer) I've been dealing with a pretty strange psychological flaw of my own. It's probably one of many.
For the most part, I'm not troubled by it day-to-day. But at certain moments it freezes me in a wave of indecision. I act bizarrely and ultimately make nonsensical and unsatisfying decisions. I can see (and laugh about) the problem, but it's not easy to stop it.
It's all to do with parking my car.
I own a fairly regular family-sized SUV. I guess like many others on the road, I overrate my own driving skills (another flaw). In a busy car park with just one space, for example, I'd back myself to do a great job of parking in it - no matter how tight or awkward it is - and be very happy with the result.
The problem isn't with packed car parks though, it's with empty ones.
In an empty car park, with maybe only a few cars around, I become completely stumped about where to park. I drive past space after space - occasionally even driving up to a higher storey - "in search" of somewhere I'd be happy to park. This infuriates my wife and leaves my kids staring at me in bemusement.
I'd like to say that this strange behaviour is down to a rational desire to find the optimum space. Perhaps one nearest to the ticket machine? Or nearest to the exit? Or away from where other people might park next to me? But I'm not sure it is. And when I do finally settle on a space, I'm never really that happy with the choice.
It all seems a bit ridiculous. When I mention this to family, friends and random acquaintances, the replies range from sympathy to confusion. But every so often I also get nods of empathy. It seems I'm not alone with this parking thing.
But there's more to this than just empty car parks...
A tyranny of choice
Twenty years ago, two psychologists - Sheena Iyengar and Mark Lepper - did a study involving jam. For conserve aficionados, the jam they used was the Royal Warrant holding British brand,…

Unlock this article instantly by logging into your account
Don't have an account? Register for free and we'll get out your way
Disclaimer:
As per our Terms of Use, Stockopedia is a financial news & data site, discussion forum and content aggregator. Our site should be used for educational & informational purposes only. We do not provide investment advice, recommendations or views as to whether an investment or strategy is suited to the investment needs of a specific individual. You should make your own decisions and seek independent professional advice before doing so. Remember: Shares can go down as well as up. Past performance is not a guide to future performance & investors may not get back the amount invested. ?>
---
---