Which Quality factors beat the market?
As an enthusiastic Quality orientated stock screener/picker I am intrigued by which of the many Quality metrics are most likely to produce outperformance?

A recent research paper What is Quality attempts to analyse this by looking at the published outcomes from 5 worldwide markets over the last 25+ years. Some Quality factors worked better that others. From their various Quality categories, Profitability and most notably High ROE, ROA and ROIC and Gross Profitability (and a combination of these), were most statistically robust.


The researchers also looked at 6 US Index funds who use Quality multi-factors in their screening selection. Only 2 funds (No  4 + 5) used what they refer to as robust factors. The other funds used a diversity of non-correlated Quality factors, which could easily result in one Quality fund buying the "Quality" companies others have just sold.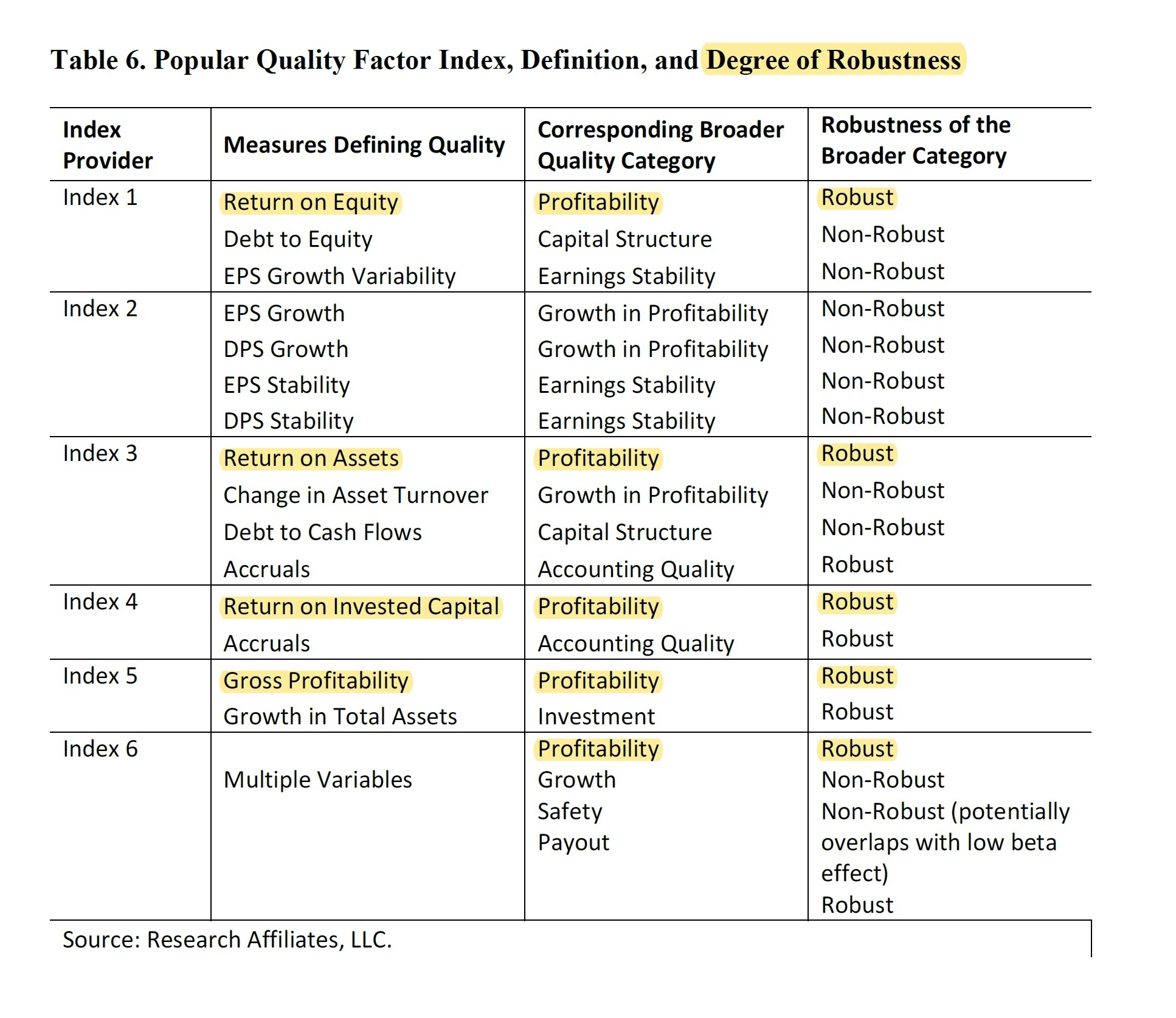 The authors suggest that a combination of strong Profitability with a conservative level of investment should be interpreted as a sign of strong governance. In turn strong governance protects against overexpansion driven by managerial hubris and excess risk taking, caused by a misalignment of incentives. More than a few clues here. 
https://papers.ssrn.com/sol3/papers.cfm?abstract_id=2971185

Unlock this Article with a 14 day free trial
Already have an account?
Login here