Why Foxtons is still an avoid/short for now...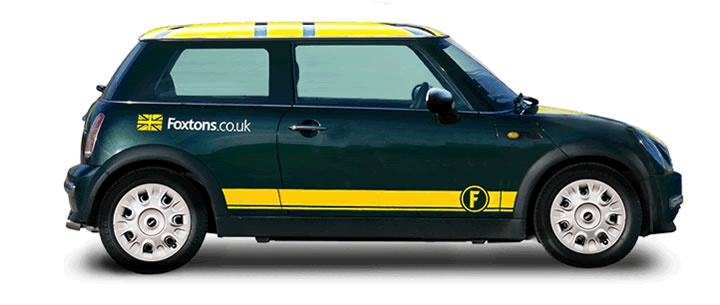 With Foxtons in a Tailspin, Keep Your Finger Off the Housing Trigger


To watch my video interview on this article, please click on the link below:
International Business Times VIDEO: Keep-your-finger-off-housing-trigger
I have to admit, I did chuckle when I saw the profit warning lurking within Foxtons' recent results. I have long detested "flash" Foxtons (LON:FOXT), a London-centric estate agent chain with ultra-trendy offices and its distinctive green and yellow-liveried Minis.
It has been a big beneficiary of the recent London property price bubble. But now, it is beginning to display the hangover-like signs of "the morning after the night before", with housing transactions slowing sharply, sending Foxtons' top-line into a tailspin and its share price to 158.5p now, versus a peak of nearly 400p (Figure 1).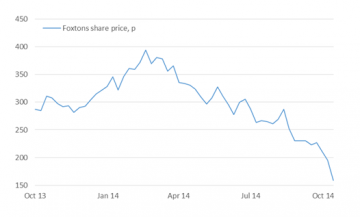 Figure 1: Foxtons down more than 50% from peak
According to the latest Royal Institute of Chartered Surveyors (RICS) market survey, surveyors are now expecting prices to fall in London and to decelerate elsewhere in the UK. Already, London buyer demand has fallen for the last five months in a row and new buyer enquiries have also collapsed.
So, are cracks finally appearing in the UK's housing boom? I should at this point declare a personal interest: my wife and parents have been badgering me to buy a pied-à-terre in London where I work for many months now. My protestations about how expensive and dangerous the London property market is have rung hollow as the capital's property prices have continued to climb month after month.
Earning income from buy-to-let in a zero interest rate world
With private sector rents increasing repeatedly by more than the rate of inflation, cash deposits earning virtually nothing in the bank and house prices enjoying a steady climb, the incentive to own your own home is clear. Vast swathes of people in this country swear by the mantra that house prices never go down over the long term.
So of course I see the argument for owning your own home, even if economists such as Danny Blanchflower and Andrew Oswald maintain high home ownership worsens labour mobility and thus represents a long-term drag on the economy.
It is where a buy-to-let housing investment is concerned that I have my objections. Yes, there are times when buying a flat or house to…

Unlock this Article with a 14 day free trial
Already have an account?
Login here