Will Slow Sales Growth Affect Patisserie Holdings ability to increase profits?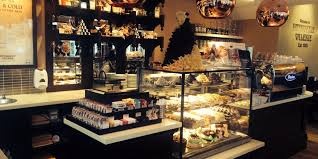 Today's results show that although sales growth slowed to 9.7%, down from 13% last year and 20% in 2015. But the café chain maintains a good margin on profits. It is building up its cash balance to £20m, as the pace of expansion is modest, where capital expenditure is below £10m.
It has done a deal with Sainsbury's to supply their bakery in 18 counters, as well as aiming to open another 20 stores for next year. The average payback period is 23 months and Patisserie says each store opened becomes profitable in their first month.
At 21 times earnings, is there more share price growth? Or, will slow sales growth will eventually hamper profit growth, therefore halting the share price appreciation?
To analysis this question, we need to look at four areas of Patisserie Holdings:
1). Mission Objective;
2). Quality of earnings;
3). Profits converting to cash;
4). ROCE and Capex to depreciation pattern;
5). Long-term share price projection.
Before that, here is a brief look at Patisserie Holdings.   
A Brief Look at Patisserie Holdings
Patisserie Holdings is the owner of high-end cake shop Patisserie Valerie, as well as Phillpotts, Druckers and more.
In 2014, Patisserie got listed in the market at £1.70 per share, valuing the business at £170m. Today, the shares at £3.36.
At the start it was on a multiple of 18 times earnings, this jumped to 30 times earnings when the share price peaked at £4.50 in November 2015, before settling at £3.36 at 21 times earnings.
Here are the five important factors that investors need to keep their eye on when assessing a business such as Patisserie Holdings.
Patisserie Holdings Mission Objective
Luke Johnson, the entrepreneur who took over Patisserie back in 2006 told The Guardian back in 2014 (before it got floated) that there is a potential to open 250 new sites in the UK. Back then it has 138 new stores, which means a potential of 388 stores.
Today, the number of stores opened totals 199, so there is potentially up to 9 years of growth, if we go by the annual increase of 20 per annum. This gives investors direction of where Patisserie is…

Finish reading with a 14 day trial
Already have an account?
Login here