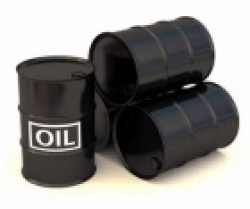 Bear with me, I'm thinking aloud here. And I'm trying to improve my investment management skills - which requires me to break well entrenched attitudes and behaviours, so it is painful. For the sake of transparency I'm disclosing that I've just sold the remainder of my shareholding and am now out of Xcite Energy (LON:XEL) for the time being.

I remain of the opinion that the flow tests being conducted at the time of writing are highly likely to succeed and attribute a COS of 80-90%. In the event that success is announced, I'd expect the share price to rise to £5 -£6 almost immediately. Furthermore, if the flow test succeeds, then the story will not end with a short term rise to £5-£6. The long term potential for Xcite Energy (LON:XEL) would be £10-£20 and possibly much more. However, if the flow tests fail without there being a simple and very compelling explanation that can be understood even by members of the muppet investor community, then I'd expect the share price to collapse.
The logic behind my decision to sell is that, although the chances are very good indeed, there is no downside protection so there is a risk - however small - of significant loss - and there is no way that loss can be mitigated. The key point to me is that the opportunity to benefit from most of the remaining long term upside will still be available after a successful flow test. If the test succeeds and the price rises to £6 then it will be possible to buy in at that price and benefit from the longer term rise to £10 - £20 and beyond.
So staying in at this time incurs a risk of significant loss in exchange for say a quick 100% gain. However selling now still leaves most future gains accessible via a post test result repurchase. It goes completely against the grain for me to sell. I invest in E&Ps precisely to gain exposure to exploration success. But in this case, having made a profit of 350% in a few months (on a non-trivial original stake) I'd rather protect the gain I've made to-date than punt on a coin toss - even if the coin is loaded in favour of…

Unlock this article instantly by logging into your account
Don't have an account? Register for free and we'll get out your way
Disclaimer:
The author may hold shares in this company. All opinions are his own. You should check any statements that appear factual and seek independent professional advice before making any investment decision.
---
---