Zoo Digital: Organic growth or financially caged endangered species?
Hello

I don't own but saw at Mello and talked to CEO for a long time after. Interesting company and persuasive CEO.

However, I'm surprised by valuation and not too bad share price response to today's prelim results. Perhaps a bull can explain why the price is right today?

Reported PBT today all about the embedded derivative in convertible being revalued lower as share price lower than last year end (60p vs 97,5p). Converts to equity at 48p so can understand why the large non cash gain. Otherwise the financial results both reported profits and cash profits deteriorate (note, subtract capitalised development costs from operating cash flows to get to better figure than they quote):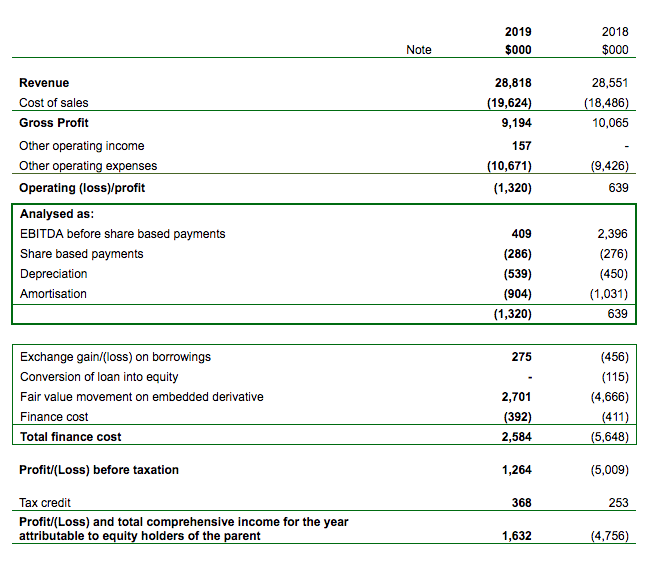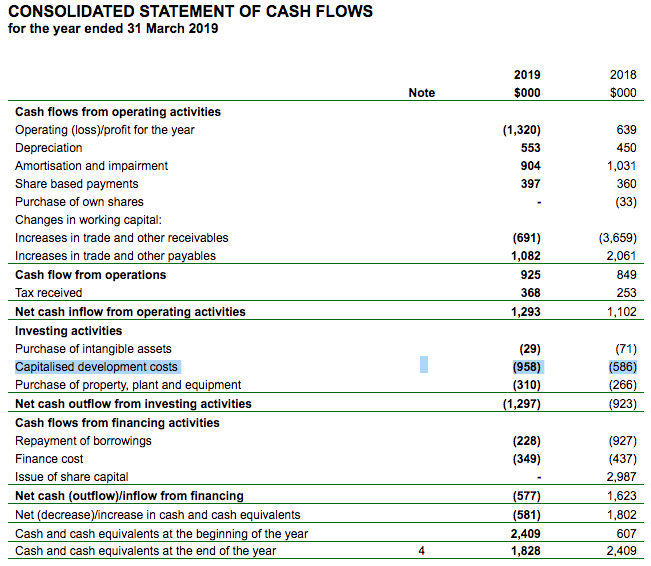 So, its a Schrödinger's cat sort of results presentation - could be dead, could be alive...

Cash flows and financing is tight (have limited credit available ($2.5m invoice financing and £250k overdraft facility - both undrawn at year end). So a blip with orders, which they have flagged as the story of FY19 somewhat, or working capital mismatch could put them under duress. 
Decline of legacy DVD and Blu-ray formats in their digital packaging segment has been more rapid in FY19 and has accelerated to point that they forecast no significant income going forward. This income would have been very high margin whereas increments in OTT related dubbing and subtitling services seems less margin positive as they have yet to achieve enough scale relative to platform and investments in that area. Frustratingly its not clear just how much revenue comes from DVD and Blu-ray in digital packaging segment so can't scale the hit going forward.
I ponder whether a major client win announcement will be followed by an equity raise to fund both further platform expansion investment and working capital.
Their largest client (Netflix I believe) is 36% of revenue and next is 22%. Capturing another content creator like Netflix is their aim (eg Disney). Obviously that brings a real revenue boost but how much is it incremental margin? Gross margin on localisation is much lower than legacy businesses. This revenue and margin breakdown from FY18 is instructive: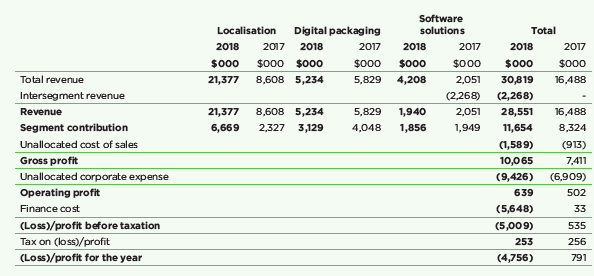 For FY17 to FY18 gross margin on localisation improved YoY from 27% to 31% on back…

Unlock the rest of this Article in 15 seconds
Already have an account?
Login here