Real Name: David Atherton
Occupation: Analyst, Blogger, Company Director, Consultant, Entrepreneur, Financial Trainer, Market Professional, Private Investor, Research House, Trader
Interests: Asian Markets, Bonds, Commodities, Derivatives, Economics, Emerging Markets, European Markets, Forex, Geopolitics, Gold, Interest Rates, International Stocks, Oil, Property, Stocks, US Market
Location: Manchester, UK
Twitter: adatherton
About Me:
Full-time investor/trader. Also partner in research house matrixtrade.com
Investment Strategy
I tend to buy...
after much research
I hold for...
a few weeks
Diversification is ...
essential to reduce risk
Day trade using technicals. Swing trade with fundamentals, inter-market correlations, technicals and sentiment.
Investment Research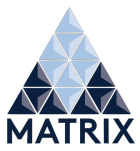 Research and analysis service.
Find out More »
Adatherton's Latest Comments
adatherton has 0 followers :