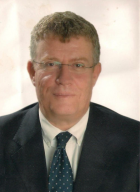 Real Name: Andrew Butter
Occupation: Private Equity
Interests: Economics, Emerging Markets, European Markets, Gold, Interest Rates, International Stocks, Oil, Private Equity, Property, Stocks, US Market
About Me:
Background  technology-orientated EPC (1980-90), market research (1990-2000) and real estate development management  (2000-2005), currently doing ad-hoc interim management mainly relating to turnarounds and start-ups. Based in Dubai, degree in bio-resource engineering.
Company

Find out More »
Andrew Butter's Top Awards
11
Andrew Butter has 184 followers including:
and 176 more.