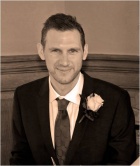 Real Name: Andy Stafford
Occupation: Private Investor, Retired
Interests: Asian Markets, Commodities, Economics, Emerging Markets, Funds, Interest Rates, Oil, Stocks
Location: Worcester, UK
About Me:
Have built up an investment portfolio slowly over past twenty plus years, first in Unit Trusts and over the last few years Investment Trusts.
Have always dabbled in a few direct shares, now have more time on my hands to up my game, with the aim to split the portfolio initially 80% ITs and 20% smaller uk growth shares.
Happy to take on risk with shares, as I'm well diversified in ITs.
Slowly getting use to spending several hours a day reading trading up dates, the small cap value report, and analysing Stockopedia stock data screens - and then making no investment decisions.
Continuous feeling of having missed the boat on the good growth shares!
Investment Strategy
I tend to buy...
after much research
Diversification is ...
essential to reduce risk
With circa 80% of portfolio in ITs,look for diversification and asset allocation based on my own view of the global economy and long term trends e.g. Bio Tech, EM (in particular India and to a lesser extent Vietnam). Approx 30-40% of IT portfolio in UK Smaller & Medium companies. Always had a long term bias to smaller companies. Building portfolio of small cap UK growth shares (at a reasonable price) - interested in technology and scalable growth models. Use own modified version of guru screens to id shares for further analysis. Put off by high valuations - so may be missing out on some opportunities. Think oil business is in terminal decline, wont want to be holding major oil companies in 5-10 years when peak demand passes, and they are left holding billions in legacy infrastructure.
Andy Stafford's Latest Comments
Hi Paul, Just to let you know that you've got the System1 name and ticker  (LON:SYS1) mixed up with a similarly named company. Or its the Stockopedia link that's wrong. Andy
As someone that hates forms, there is in theory another option. Sell the day before the shares go ex-Divi and buy back the next day. There is no stamp duty to worry about, just dealing fees plus the uncertainty of any non-dividend related price movements. Also have the opportunity to top slice or top-up. Regards, Andy
On a lighter note, would you invest in a company that is unsure of how many factories it has. The Plastics Capital (LON:PLA) bio reads "It has over five factories in the United Kingdom, approximately two in China and over one in Thailand"
Andy Stafford has 0 followers :