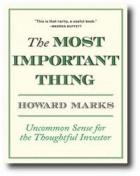 Location: London
Twitter: @canteatvalue
About Me:
Part-time private investor predominantly in micro-cap UK equities or anywhere I can find inefficiencies.
Investment Strategy
I tend to buy...
after much research
Diversification is ...
a hedge for ignorance
I'll buy any security I can value by estimating the present value of the cash I can take out of it. This largely leads me in to situations that tend to fall under the monikers of value, deep value & GARP.
CantEatValue's Latest Blogs
CantEatValue's Latest Comments
CantEatValue's Top Awards
12
CantEatValue has 49 followers including:
and 41 more.