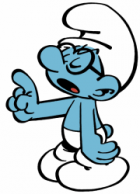 Interests: Asian Markets, Derivatives, Economics, Emerging Markets, European Markets, International Stocks, Property, Stocks, US Market
Fantasy Fund: Pension Zombies
About Me:
I'm just another amateur investor.
Investment Strategy
I tend to buy...
after much research
Diversification is ...
essential to reduce risk
I invest in what I think are solid and boring businesses, preferably when they are out of fashion. I expect returns to come more from what I exclude than what I include -- the idea being that "index less crap" should outperform the full index. My current holdings are published on my blog.