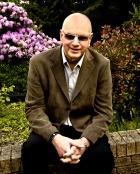 Real Name: Cuckfield1704
Occupation: Consultant, Private Investor
Interests: Forex, Funds, Interest Rates, Oil, Property, Stocks
About Me:
Active investor and has day to day involvement in several projects incl. charities and assiting a business consultancy.
In addition to working experience in engineering, defence and food manufacturing sectors I live in Glasgow so particular interest and knowledge of Scottish plc's.
Investment Strategy
Doing the reseach to find undervalued well estalished companies, hopefully still paying a dividend, and sticking with them until the share price recovers. Realise the mistakes/loss makers early and not be too greedy before selling the winners.
Run with a range of 20+ equity investments with individual holdings of anything between a few hundred pounds to a maximum of £5,000.
cuckfield1704 has 65 followers including:
and 57 more.