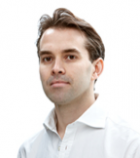 Real Name: Dave Brickell
Occupation: Entrepreneur, Private Equity
Interests: Emerging Markets, Geopolitics, Gold, Oil, Stocks
About Me:
Dave is one of the co-founders of Stockopedia. Over the last twenty years, hedge funds and the financial institutions at the heart of the City have become increasingly dominated by quantitative analysis, high quality data and computing power. They have learned to invest in ever more optimal ways designed to prey on the weaker hands in the market. Unfortunately, the resources available to individual investors have just not kept pace.
We believe strongly in the power of quantitative models & analysis to improve investor decision-making and don't see why their benefits should only be enjoyed by those wealthy enough to invest in hedge funds.
Website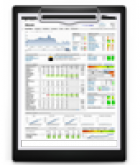 Stockopedia PRO is now live in BETA - providing 2300 Stock Reports that provide everything that the fundamentally oriented investor needs to know to make actionable decisions. Sign up now for a free 2-week trial!
Find out More »