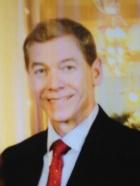 Real Name: Karl De Jesus
Occupation: Academic
Interests: Bonds, Derivatives, Economics, Gold, Interest Rates, Oil, Stocks, US Market
About Me:
I am an academician and a have been a stock market student for decades. The author of And Then the Tempest - The Imminent Financial Meltdown is Real and What to do About it, I also write online investment articles and blogs out of my website, megabearmarket.com.
Investment Strategy
I tend to buy...
according to my system
I invest in companies with strong fundamentals, according to my metrics, and use technical tools I have developed to make buy and sell decisions.