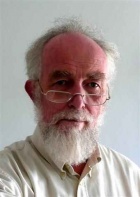 Occupation: Company Director, Other
About Me:
40 years experience in the software industry. Former Deloitte & Touche consultancy partner.
Investment Strategy
I tend to buy...
after much research
Diversification is ...
essential to reduce risk
Capital preservation with potential for 5-10% p.a. gain
Website

Gresham College was founded in 1557 under the will of Sir Thomas Gresham for the purpose of providing free public lectures of a high academic standard. We continue to fulfill this role, with lectures at Barnard's Inn and the Museum of London, although we have dropped the original obligation to repeat each lecture in Latin. All lectures are streamed on line on the Gresham College Facebook page and via the Gresham College website. Past lectures and written transcripts are on the website for viewing and free download. Think of Gresham College as London's version of Ted Talks.
Find out More »
FREng has 9 followers including:
and 1 more.