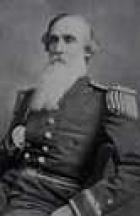 This space is reserved for general2011 to introduce himself.
General2011's Latest Blogs
General2011's Latest Comments
@schober: It does raise the question, in an environmental rather than strictly economic sense: "is the cure worse than the disease?" Yet more ill-considered feel-good government edicts - or am I just being cynical - as if.
If you like Magic Formula, then you'll definitely like a recent find of mine: Edata. Registration is required, but it's free. I've used SharelockHolmes to create my list in the past, but this site looks a better bet. Here's the top 5 stocks: CPP CPP Group), AZN (AstraZeneca), WMH (William Hill), PIC (Pace), JD. (JD Sports Fashion). Personally, CPP is a tricky one, and I'd…
general2011's Top Awards
1
general2011 has 5 followers including: