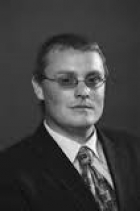 Occupation: Analyst
Interests: Commodities, Economics, Gold, Oil, Stocks
About Me:
George Ashcroft (b.1977) has been a student of world politics and trends for most of his life. He was politically active from the age of 14, and later served as a Conservative Councillor on Madeley Town Council. In 2007 he was elected to Telford & Wrekin Borough Council and served as the Deputy Chair of Telford Conservative Association. A graduate of the University of Wolverhampton, George was married at Roxeth Free Church, Harrow, in the summer of 2011. Since relocating to London, George has trained as a financial analyst, specialising in AIM quoted natural resource companies. He founded ANA International Resources in April 2013. Away from the world of natural resources, George has many other interests. A keen swimmer and a former sportsman, George is also a qualified ESOL teacher, a Spanish speaker, and has a passion for communication studies.
Investment Strategy
I tend to buy...
after much research
Diversification is ...
important, but not beyond 10 positions
I use REFS as a screening tool from which to further research companies in which I might take a long position in a relatively concentrated portfolio. For those which meet my criteria, I look at the accounts in order to establish solvency. I prefer those companies with low debt and/or rapidly growing revenues. I look for managements with an established track record of accomplishment in projects which are essentially very similar to the present undertaking. I see my activity as an investment in people and I like to regularly meet and interview management.
Blog

I am a natural resources investor looking to network with fellow investors and set up my website in order to facilitate this.
Find out More »