Real Name: Graham Neary
Occupation: Fund Manager, Newsletter Writer, Private Investor
Interests: Stocks
Location: London, UK
Twitter: grahamneary
About Me:
Full-time investor and independent analyst. Prior to this, I spent seven years in the financial markets as an analyst and institutional fund manager. I'm CFA-qualified, also holding the Investment Management Certificate and the STA Diploma in Technical Analysis.
Away from finance, my main interests are recreational poker and everything to do with China, especially Mandarin Chinese.
Newsletter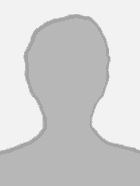 People who appreciate my work can stay in touch by signing up for my free newsletter at grahamneary.com. You can also drop me a line on twitter @grahamneary.
Find out More »
Graham Neary's Latest Blogs
Graham Neary's Latest Comments
Graham Neary's Top Awards
715
Graham Neary has 724 followers including:
and 716 more.