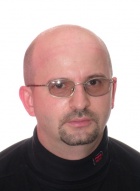 Real Name: Greg Pytel
Occupation: Blogger
Interests: Economics, Gold, Interest Rates, Stocks
About Me:
Greg Pytel is a quantitative risk expert & international business development consultant. He has extensive international experience advising governments and companies within the area of hydrocarbons exploration and international telecommunication licensing. He started his career with Shell Exploration in 1990 and continued with Petroleum Geo-Services in Norway. From 2000 he has been involved with private consulting practice that also covered fraud risk assessment and investigations.
Blog

"The greatest shortcoming of the human race is our inability to understand the exponential function." (Professor Albert Bartlett) My blog - Financial Crisis? It's a Pyramid, Stupid! - demonstrates that: The financial system was turned into a pyramid scheme in a technical, legal sense (not just proverbial); the current crisis was easily predictable (without any benefit of hindsight) by any competent financier, i.e. with rudimentary knowledge of mathematics, hence avoidable. It is up to the readers to draw their own conclusions, e.g. that this crisis is a result of a conspiracy to defraud taxpayers or massive negligence, or both. Or it was just a misfortune.
Find out More »
Greg Pytel's Latest Blogs
Greg Pytel's Top Awards
3
Greg Pytel has 55 followers including:
and 47 more.