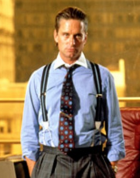 Occupation: Entrepreneur
Interests: Asian Markets, Commodities, Economics, Emerging Markets, European Markets, Forex, Gold, Interest Rates, Oil, Property, Stocks
About Me:
My main strategy is LTBH. I am very focused on the O&G sector. I prefer to Invest in a handful of companies and watch my companies like a hawk.
In all the years I have been Investing the main strategy IMO to make big money is find a long term trend, be smart enough to buy early and then just hold for a very very long time riding out most of the trend. A couple of those in an Investing lifetime will make one seriously rich.
Isaac has 97 followers including:
and 89 more.