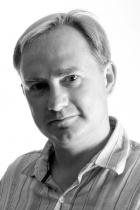 Occupation: Analyst, Company Director, Entrepreneur, Fund Manager
Interests: Bonds, Funds, Hedge Funds, Private Equity, Property, Stocks
Location: Hampshire
Twitter: @JUVermeulen
About Me:
Africa in my blood, British on my passport. Dad, Husband, Handyman, Private investor, Private Fund Manager, Chief Risk Officer for a medium size lender and co-owner of a farming business in Africa. Love thy neighbour as thyself but God above all.
Investment Strategy
I trade...
a few times per year
I tend to buy...
after much research
Diversification is ...
essential to reduce risk
Value investor
Jannie Vermeulen Followers
Jannie Vermeulen has 0 followers :