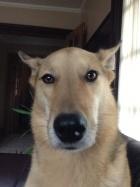 Occupation: Private Investor
Interests: Economics, Stocks
About Me:
Worked as trader and stockbroker for 12 years. Now trade for my own account. Mainly focus on FTSE 250 and smaller stocks. Also write articles on the markets and economy for various publications.
Investment Strategy
I tend to buy...
after much research
I hold for...
a few months
Diversification is ...
important, but not beyond 10 positions
Buy profitable companies that are undervalued by market. Cut losses. Run profits.