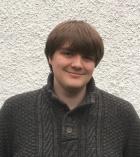 Occupation: Private Investor
About Me:
Professionally, I'm a Psychologist. However I grew up watching and learning about how my father and grandfather invested to bring slow but steady returns. I've now reached a point in my life where I feel it is time for me to learn my way of investing. After dabbing in more Naked-Trader-esque trading, I realised that I probably don't have the skill to pull that style of trading off, and I should probably use a rules based system instead.
I am currently using a variant of the NAPS Stockrank system with a 'farming' mindset. My focus at the moment is trying to work out the kinks in the system to make it effective at knowing when to sell, and on getting the right balance of shares.
Jmuggleton's Latest Blogs
Jmuggleton's Latest Comments
jmuggleton's Top Awards
9
jmuggleton has 7 followers including: