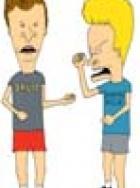 Occupation: Consultant, Private Investor
Interests: Commodities, Economics, Geopolitics, Gold, International Stocks, Oil, Property, Stocks
Fantasy Fund: JPGH's Fund
About Me:
Started investing in late 2004, focus is on Oil and Gas companies as I know then best. Have made some very good gains on reliables like TLW, SIA, DNX, BG but lost a bit too of foolish punts and on silly spreadbets. 
The modest absolute gains made in 2005/2006/2007 were all lost when I threw too much new cash into market early on 2008 and more again towards Aug 2008, thinking the correction wasn't going to affect the Oil sectror. How wrong I was. Also had a day job that kept me away from my spreadbets that all seemed to go against me simultaneously. In short I lost a pile in 2008, recovered nearly all in 2009 but still smarting.
Still learning and also am beginning to diversify out of Oil into Mning.
BTW check out http://www.justin.tv/skitzonutter for video streaming of Beavis/Butthead without the pop videos....it still cracks me up....though I am probably a little on the old side for it now I just can't seem to move on to "loftier" Radio 4 type humour.
Investment Strategy
Build up a core holding in good solid performers, accumulating on weakness.
Do plenty of your own research to get to know the company.
Trawl the BB's to get the market mood amongst the PI's
Always go for a punt