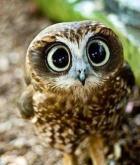 Occupation: Private Investor, Other
Interests: Economics, Funds, Geopolitics, International Stocks, Stocks
Location: East Sussex
Twitter: @Julianh222
Fantasy Fund: Hinc in Altiora
About Me:
Serious private investor, always keen to learn.
Investment Strategy
I tend to buy...
according to my system
Diversification is ...
a hedge for ignorance
Overall objective - to buy and hold companies with long term competitive advantages and strong economic moats. Target is to beat the market by 10%+ p.a. 1. Sources of investing ideas (companies to research) - Twitter, Daily RNS's, Small Cap Value Report, Stock Ranks, Guru Screens 2. Analysis against momentum criteria - Sharepad charts and total return figures 3. Analysis against financial criteria using Stockopedia Stock Reports - financial health, quality, growth prospects, value (but happy to pay up for good companies) 4. Check for safety - Small Cap Value report again 5. Monitor regularly - results, news, share price momentum
The FT (27/02/15) carried an article on a man who holds a life insurance contract with Aviva France. The contract allows him to switch his sum insured between Aviva funds at every week and to make the decision in retrospect. I.e. he can find out which fund has done the best that week and then switch his pension into that fund as of the first…
Julianh's Latest Comments
Julianh has 9 followers including:
and 1 more.