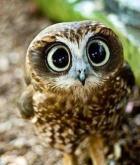 Occupation: Private Investor, Other
Interests: Economics, Funds, Geopolitics, International Stocks, Stocks
Location: East Sussex
Twitter: @Julianh222
Fantasy Fund: Hinc in Altiora
About Me:
Serious private investor, always keen to learn.
Investment Strategy
I tend to buy...
according to my system
Diversification is ...
a hedge for ignorance
Overall objective - to buy and hold companies with long term competitive advantages and strong economic moats. Target is to beat the market by 10%+ p.a. 1. Sources of investing ideas (companies to research) - Twitter, Daily RNS's, Small Cap Value Report, Stock Ranks, Guru Screens 2. Analysis against momentum criteria - Sharepad charts and total return figures 3. Analysis against financial criteria using Stockopedia Stock Reports - financial health, quality, growth prospects, value (but happy to pay up for good companies) 4. Check for safety - Small Cap Value report again 5. Monitor regularly - results, news, share price momentum
Julianh has 9 followers including:
and 1 more.