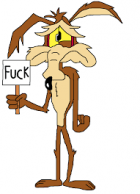 Occupation: Private Investor
Interests: Property, Stocks
Location: Kent
Twitter: @kalkanite62
About Me:
Retired from engineering aged 53 to take up full time private investing. Hold a concentrated portfolio. Value & GARP investor. My preferred invetments are companies with very good downside protection whilst having great upside potential, or as Mohnish Pabrai would put it - "Heads I win, tails I don't lose much" investments.

Investment Strategy
I trade...
a few times per year
I tend to buy...
after much research
Diversification is ...
a hedge for ignorance
I invest in companies that are undervalued and have very good downside protection, invest companies that are in my circle of competence and have understandable set of accounts, if it's too hard to understand, it's because the CEO doesn't want you to understand so is a bargepole. Invest only in management that you can trust. Keep it simple and avoid complex investments, the psychological side of investing is hard enough. I keep my hurdle rate high and therefore only invest in a few companies each year. When in doubt, don't - Benjamin Franklin. I do not invest in any of the following.... Oil & gas Mining - Hole in the ground with a liar at the top Financials - Too difficult to value Blue sky shares - Too often fail to get off the ground Low margin, especially large scale contractors - always an accident away from bankruptcy Consultancy firms - where staff can upsticks and take contracts/clients with them IPOs – The most knowledgeable person of an IPO company is the current CEO, so why is he selling? Most foreign listed companies on AIM Companies carrying more than 25% of market cap in debt - can quickly go to 50% in a bear market
Kalkanite's Latest Comments
kalkanite has 3 followers including:

biloseli

Dieselhead…

Gromley