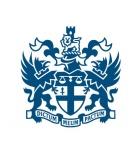 Occupation: Exchange
Interests: Stocks
Location: 10 Paternoster Square, London, EC4M 7LS
Twitter: @lsegplc
About Me:
The London Stock Exchange is at the heart of the global financial market and is home to some of the largest, most successful and dynamic companies in the world.
The Exchange has built on a long history of integrity, expertise and market knowledge to become the world's most international stock exchange. In October 2007 the Exchange merged with Borsa Italiana, creating Europe's leading diversified exchange business, London Stock Exchange Group.
Website

AIM is the most successful growth market in the world. Since its launch in 1995, over 3,000 companies from across the globe have chosen to join AIM. These webcasts have been specifically designed to give investors a better understanding of the companies quoted on AIM. Each webcast features a member of senior management from the company explaining their "story" and plans for the future. New interviews will be added monthly.
Find out More »
London Stock Exchange Followers
London Stock Exchange has 159 followers including:
and 151 more.