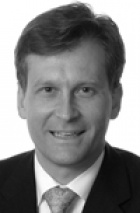 Real Name: Lothar Mentel
Occupation: Analyst, Fund Manager, Market Professional
Interests: Hedge Funds, Stocks
About Me:
Lothar is head of the multi manager team at Octopus. He is a director of Octopus Investments and specialises in quantitative analysis and investment product design and management. Prior to joining Octopus, Lothar held senior positions with Commerzbank Asset Management, Barclays Wealth, Threadneedle and NM Rothschild. He designed and launched the Barclays Multi Manager funds. Lothar is a regular contributor to industry conferences, publications and industry body work-groups. He has over 15 years' investment management experience.
Lothar was educated in Germany and holds a degree in Business and Economics.
Fund Management

Octopus Investments is an investment company with a difference. We listen to our customers and design products that really meet their needs. Then we work to make the investment experience simple and clear for investors and advisers. We never forget it's your money we manage. We're an award-winning, market-leading company known for service and innovation. We offer a wide range of products to suit investors with different needs. These include Venture Capital Trusts (VCT), Enterprise Investment Schemes (EIS) and Inheritance Tax (IHT) investment solutions, as well as multi manager funds.
Find out More »
Lothar Mentel's Latest Blogs
Lothar Mentel has 273 followers including:
and 265 more.